Rigel Details
Join date

: 2016-09-15


Posts

: 24


Location

: California

Character sheet
Faction: Other
Species: Other
on Sun Apr 09, 2017 7:11 pm
---
I'll be taking a couple month journey in the near future. I won't be able to meet with my gaming group irl, so that begs the question, "how will I get my gaming fix?"
---
*Dr Horrible Voice* Behold!
*Jack Black Scatting*
Morning Veil RPG
*angelic choir*
---
The "nitty gritty":
-set (loosely) in veil-verse
-run with Stars Without Number (free playable version on drivethrurpg)
-semi-serious (I usually get pretty pulpy when I GM, I'll try to swing more towards hard si-if for this game, but I make no promises *He-man Pose*)
-narrative focus (combat will be a thing, but Stars without number combat is ultra-deadly. The players are supposed to overcome obstacles through smarts, manipulation, and preparation, not brute force. I've run 4 hour sessions where nerry a combat dice was rolled)
You are members of an expedition into uncivilized space onboard the Valhalla-mykuh-zzzt, a massive brute of a starship refitted for exploration from the skeleton of an abandoned supercruiser project. The ship (known affectionately as Val or Big Z by her crew) was a collaboration between all of the species and governments in the Galactic Confederation.
Your journey takes you into the Asgard Reaches - a vast expanse of space with no phasic nodes, a quirk that has prevented heavy colonization or exploitation. You are members of a special team called Morning Squad. Most days you have relatively ordinary duties onboard according to your relative talents. When disaster strikes or mystery beckons however, you are the ships elite task force to rescue the princess, recalibrate the antimatter mcguffin spikes, or kill the cyber-dragon. Part special forces, part tomb raiders, part ghostbusters, when called together for a mission you are responsible only to the Captain.
After a month long journey watching the grass grow in the hydroponics bay, the ship has finally reached the outskirts of the Expanse.
The team is drawn from active military from all species, savant specialists, doctors and archaeologists, wily spacers, grizzled mercenaries, or anyone else who can keep a cool head and just plain get the job done.
The question is:
Who are You?
---
---
Bonus Point Projects::
Do the following for in game rewards, because I am just that lazy.
Make a logo/banner for the game.
Include: "Morning Veil RPG", plus whatever else strikes your fancy (ships, robots, sexy androids, subtitles that makes sense etc) All I ask for is majestic. PM it to me. Rewards: 250xp for submitting something that obviously took you effort. 500xp if I actually use it.
Make a shuttle model.
Minifigure scale. Scout, Transport, Survey, SAR, Submersible, Combat Lander etc. Remember, the Valhalla is a GC collaboration vessel, it could utilize all kinds of weird unconventional designs, not just sleek white metal boxes. Bonus points for snot construction. Submit to appropriate forum and then PM me link. Rewards: 250xp per submission that obviously took you effort. Bonus for submitting 3: +1 rank in Vehicle ship perk. (If you already have level 2 you can chose a second vehicle!) Max: 600 XP.
Make an Azcal cultist vessel
Starship scale. Wierder the better. For some reason I feel like they would be strange Frank Lloyd Wright style layered stone slab designs. Bonus points for snot construction. Submit to appropriate forum and then PM me link. Rewards: A strange alien gadget. 500xp if I use your design.
Build the Valhalla-mykuh-zzzt.
This will be a major project. PM me for details. Rewards: Negotiable.
Join date

: 2016-09-15


Posts

: 24


Location

: California

Character sheet
Faction: Other
Species: Other
on Sun Apr 09, 2017 7:14 pm
Since it seems no one has the time/inclination to make a character, we can try doing this a bit differently. During non-combat play you can all post actions for the character Rigel to do. I'll resolve them based on the order they are posted in, and if nothing truly important is going on, I should be able to resolve more than one.
---
Example
: Rigel's team has located a crashed starship.
Icanhazpizza
: comm Valhalla: //This is search team alpha. We have located the crashed ostatki starship in sector 4. Requesting reinforcements//
Deadnotsleeping
: I examine the damage on the starship trying to determine who might have been the attacker (perception or tactics roll whichever is more fitting)
Chr0mehamburger
: I signal my squad to move up but keep in cover. say: "Christof, do you recognize this class of vessel?"
Me
: you recognize the suave voice of comms-officer Wolf as he responds: //Copy that, search team alpha. Shuttles inbound to your position.//
(
Rolls once for perception, once for tactics
) The damage seems confined to the aft engineering and engine modules. You can't determine from the weapon blast patterns who the attackers might have been, but their intention was clearly to disable, not destroy, the vessel.
As you catiously approach the vessel you query Christof for info, but before he can answer, a blast of plasma sears past your head and detonates a rock a few meters from your location!
Combat!
Situation:
The three squad members are in cover behind various rocks and boulders. straight ahead and 50 meters away across broken terrain is the crash site. To your left and right are rocky ridges with a slight height advantage over you. You spot at least two figures on the ridge to the left, and one on the right.
Available characters
:
Rigel
Bloom
Christof
Deadnotsleeping
: [Bloom] I unclip a grenade from my belt and lob it towards the two figures to the left, shouting "Take that ya sneaking blighters!"
Chr0mehamburger
: [Rigel] I throw myself further down into cover, draw a pistol, and grasp my comlink. //We have hostiles in the area, repeat hostiles in the area. Tell those shuttles they will be coming in hot.//
Icanhazpizza
: [Christof] I activate my tactical cloak and sprint toward the figure on the right, slightly curving my path to stay out of the way of any weapons fire.
---
First off we need to determine who this "Rigel" character is. The poll has various options available for character details.
Gender: explanatory (I heard the voice acting for the female Rigel is better

)
Background:
Metropolis = Rigel grew up on a major social and industrial hub, could be Earth or another major world
Colonial = Rigel cut their teeth on adventure on some godforsaken backwater
Spacer = whether onboard a free merchant or a military vessel, Rigel spent most of their childhood travelling from star to star
Experience: (pick whichever ones sound interesting. The top two will be factored into Rigel's skills)
Service: Rigel was transfered from some organization to the Valhalla Project. Which was it?
on Mon Apr 10, 2017 10:12 am
Between IRL stuff and VV projects, I've been pretty busy and probably will just be busier in the near future, but I'll try to participate. I added some poll stuff.
_________________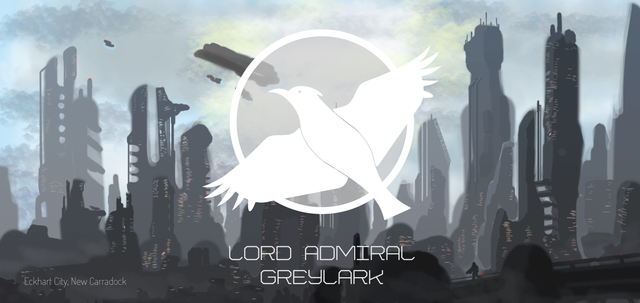 Join date

: 2016-09-15


Posts

: 24


Location

: California

Character sheet
Faction: Other
Species: Other
on Fri Apr 14, 2017 7:51 pm
With the miracle that is random number generation and the poll results, I present to you

Rigel
Gender - Female
Background - Colonial
Experience - Scavenger, Explorer
Service - Space Pirate (!)
Species: Human
Class: Warrior
Class Bonus: Avoid damage once per combat.
Homeworld: Exodus IV
Languages: English, Khent'san
Dex +1, Int +1
Tech/Common 0 Computers 0 Perception 1 Survival 0 Combat/Primitive 0 Combat/Projectile 0 Athletics 0 Navigation 0 Vehicle/Grav 0
HP 24/24
Loadout::
Technical Response Suit, Submachine Gun, Nano-knife, Survival Kit, Rations x1, Ammo x1, Lazarus Patch x 2

Her history and other details can be explored in play. Should be interesting to discover how someone with such a...colorful...history ended up in Morning Squad.

I personally imagine her as a combination of Franky from Sky Captain, and Aloy from Horizon Zero Dawn. A genuinely tough wardog who doesn't take any bull, but with a curious mind and thirst for discovery. Of course, you gents are the players, so it's really up to you to show us who she is.
Join date

: 2016-09-15


Posts

: 24


Location

: California

Character sheet
Faction: Other
Species: Other
on Fri Apr 14, 2017 7:55 pm
Memories crackle and hiss like static through your mind as you regain consciousness.
"Danger! Contact with Valhalla lost, hazardous conditions detected! Danger! Contact with Valhalla lost, hazardous conditions detected!" You struggle to your feet as your suit squaks incessantly at you, and as you do, remembrance strikes you like a slap to the face. You ejected! You ejected from a perfectly good shuttle! The memory of tumbling through a maw of lightning, darkness and fire brings with it a sudden spasm of nausea. You snap open your visor and empty your stomach over dry hardpacked dirt and a couple pathetic looking thorny weeds.
You raise yourself up and turn around, thumbing a few buttons on your wrist control pad to silence your suit's warnings. Towering thunderheads of dust and volcanic ash accend from a peak just a bare mile behind and to your left and also from another across a shallow valley directly ahead. Above the peak directly ahead is hovering an unearthly green glowing ball of what you can only guess is electricity​, spitting out tendrils of bizzare arcane energy into the upper atmosphere. The valley in front of you is a patchwork of fire. Low scrubby bushes and sagebrush are carrying expanding waves of fire away from little rivulets of lava that are bubbling from cracks in the ground.
Perhaps three miles away across the fields of fire you spot a small collection of metallic structures on the lower foothill of the peak. The colony! You were sent here to rescue the colony! Set up just 2 weeks ago to investigate heavy mineral deposits and other scientific and exploratory matters, the colony had sent out a brief and non-descriptive distress call before going silent. And now your team is here to help...or maybe just you now. Shucks, this isn't going well at all.

Situation:: As described above. You are on a rocky bluff overlooking a valley filled with wildfires. Across the valley is the colony you are supposed to be aiding. Behind you is a rough and sparsely vegetated boulder field stretching up the slopes of the nearby volcanic peak. Visibility is very poor up the slopes due to dust and ash, but you can make out a few pieces of debris from the shuttle and even what appears to be a moving light.
Miraculously, you have all of your personal equipment.
What do you do?

Remember, anyone is free to respond with actions for Rigel!
Permissions in this forum:
You
cannot
reply to topics in this forum