Join date

: 2013-05-19


Posts

: 381


Location

: Aboard the IFS Varda, viewing construction of the next flagship.

Character sheet
Faction:
Species: Human
on Sun Jul 21, 2013 4:34 pm
Name: Siriondil Daragon

Age: 135

Faction: Daragon Incorporated

Appearance: 5'8"; flaming red, tousled hair; slight, muscular build; pale skin, slightly tanned on tops of arms and legs, freckled; blue eyes

Favorite Weapons: his diverse collection of bodyguards, dual DI ZX-2 custom machine pistols.

Post: Admiral Daragon is CEO of his own megacorporation, Daragon Inc., which sells everything from heavy war materiel and civilian small-arms to spatulas and rubber duckies, sold from tens of millions of outlets and retailers and hundreds of worlds across the galaxy, under a staggering number of subsidiaries and front stores. Daragon generally takes his post aboard his flagship, which, at the moment, is a heavily modified, no-expense-barred Idril class frigate, the IFS Rising Tide; the Rising Tide is the alternate flagship to the IFS Katana while it awaits refitting.

Bio: Siriondil is a half-Viking, a race of humanoid giants renowned for their incredible strength and equally dim wits. However, as Daragon was born of a human mother and Viking father, he did not have the characteristic enormous stature and low IQ of the Vikings, though his longevity was kept through the bloodline and at 135 years old, he is only a middle-aged man. In stark contrast to the vast majority of his Viking lineage, he has a very slight (though still muscular) build, and a brain like no other. He has used this brain to become a master businessman and engineering prodigy, while he has natural, though uncanny, hand-eye coordination, muscle control, and reflexes. Using these skills to their maximum potential, Siriondil has built the Daragon Inc. megacorporation. Though he has made plenty of enemies through his often ruthless business dealings, Admiral Daragon remains on good terms with most major powers, including the PCG, Yaka Empire, and MSI. His unique position straddling these sometimes opposed powers often puts him in position to reconcile both sides through both well-placed diplomatic extensions and some mild threats—and he never fails to make the most financially of any situation.

Daragon has no family, though he intends to establish and train an heir to his corporation when he is comfortable that the business is stable and he can devote time to other areas. He has very few close friends.

Siriondil Daragon spends most of his time, wherever he is, thinking-- calculating, comparing, designing, predicting. He has become a master of predicting intelligent behavior, especially of humans, and his brain is always working to calculate new variables and behavioral patterns. This ability to predict outcomes and behaviors often gives the impression that he is psychic, or even Force-sensitive, but his officers know from his flawless battle tactics and calm acceptance of every new development that he is only applying his incredible mind to observation as fully as it is devoted to engineering starships and running his massive business.

Daragon is no warrior, but through spending much of his now-more-frequent free time on the range, he has applied his hand-eye coordination, fine muscle control, and reflexes to his shooting. Though he can't break down a door and clear a room, or storm an enemy marine force, he can hold his own on his bridge, and has before. His custom-made DI ZX-2 machine pistols become deadly weapons in his hands-- he can fire a spread across a line of moving targets, and put one bullet square in the center of every one without wasting a single round. Through careful demonstrations to just the right people and allowing rumors to spread, Daragon has made sure that his shooting skills are somewhat renowned, to deter unwelcome assassins and malcontents.

_________________
I like cookies.
Join date

: 2013-05-19


Posts

: 381


Location

: Aboard the IFS Varda, viewing construction of the next flagship.

Character sheet
Faction:
Species: Human
on Mon Aug 19, 2013 8:46 pm

_________________
I like cookies.
on Mon Aug 19, 2013 9:14 pm
Okay, maybe Turson underestimated the super-intelligence of Daragon and interpreted it as unwelcome "super-nosiness"

Nice to see this posted, Supe.

_________________
Jesus Christ is the only Way to Heaven [see John 14]

"All that is necessary for the triumph of evil is that good men do nothing."  ~Edmund Burke[/size]
on Mon Aug 19, 2013 11:44 pm
Great character bio Supe... this is a very interesting entrepreneur....

_________________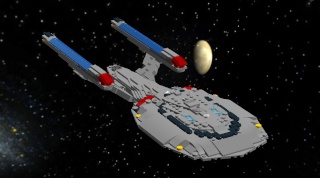 Dino27
"For honor,

   for valor,
 for cookies;  
   and for
friendship!
"   


Permissions in this forum:
You
cannot
reply to topics in this forum