Join date

: 2013-05-19


Faction

: Phoenix Command Group


Posts

: 870


Location

: Adventure Comix Studios

Character sheet
Faction: Phoenix Command Group
Species: Human
on Tue Jul 23, 2013 12:00 am
~ Start Entry ~
The PCG Texas and the Texas class has returned to the stars.  The Texas is part Miranda part carrier.  The history of the Texas class is quite sentimental.  It was at the end of Johnnyred's career at Starfleet.  He and his crew aboard the USS Anastasia had just defeated a fleet of Doomsday Machines and saved the earth nearly single handedly.  But only because they had gone against the orders of the Starfleet brass.
The brass realized that this rebellious, take a stand for what is right crew, would cause great complications for their future plans for the Federation.  So, in order to break their bonds and their spirit, they promoted each crewmember and transferred them to other starships and ordered the destruction of the ancient Anastasia.  The crew, realizing that their beloved vessel was going to be destroyed secretly plotted together.
They secretly turned in their registrations to Starfleet with the aid of Commander Andrew and Admiral Scar and they made modifications to the Anastasia.  On the day of the Anastasia's scheduled destruction, it's former crew requested that they be allowed to sit at the bridge once more and personally conduct the ship's destruction by self-destructing it.
The brass approved their wish and as Johnnyred ordered the ship's destruction from his chair on the command bridge, explosions rippled across the starship's hull, a new starship rose from the husk of the outer layer of armor, and the starship Texas took to the stars.
When the Texas first took off, it was more along the lines of the Miranda class, but since, a modular hanger has been added to allow room for a large number of ground craft and starfighters.  on top of that, a large phaser emitter has been embedded around the upper hull and lower hull allowing a 180 degree phaser sweep.  This phaser emitter has been modded to allow five beams to fire at once.  There has also been 10 shock cannons added to the ship to allow a greater fire power.  These shock cannons are more than capable of easily punching through most deflectors and armor.  Their power is even enough to slip through ablative armor with relative ease.
Aside from that, the Texas class isn't too much different than the Miranda class.
- Specifications -
Length: 275 Meters
Beam: 164 Meters
Height: 65 Meters
Crew: 200
Space Marine Detachment: Omega Squad (9 plus Johnnyred), Five more squads of 10
Extra Away Team: Adventure Comix (10)
Fighter Squadrons: Red Daggers (6 plus Johnnyred), Black Tigers (30)
Dropship/Shuttle Pilots: 20 plus 6 in reserve
Fighter Contingent: 10 F-101 Daggers, 36 Cosmo Tiger I's and 3 F-114 Phoenixes
Dropship Contingent: 10 D-12 Nighthawk Dropships
Shuttlecraft: 2 Delta Class Worker Bees, 2 Type 11 Shuttlecraft, and 4 Moore Type Shuttlecraft
Ground Craft: 6 Armadillo Tanks, 4 XG-124 Excaliber Tanks, and 12 XG-168 Katanas
Mechs and Hardsuits: 60 DELTA Hardsuits
Deflector Dish: Gamma Class Deflector x2
Armor: 6 ft. of High Density Tenatium and a heavy coating of Ablative armor.
Warp Nacelle: Gamma Class Warp Nacelle x2
Average Cruising Speed: Warp 9.0
Maximum Cruising Speed: Warp 9.9 for 48 hours
Weapons: 10 Heavy Shock Cannon Turrets, 2 Forward Mounted Shock Cannons, 2 Zeta Class Ship Wide Quantum Phaser arrays, 6 Forward Mounted Quantum Torpedo Tubes, 2 Forward Mounted Auto-Loading Quantum Torpedo Tubes, 2 Aft Auto-Loading Quantum Torpedo Tubes, 58 Light Pulse Cannons
- Images -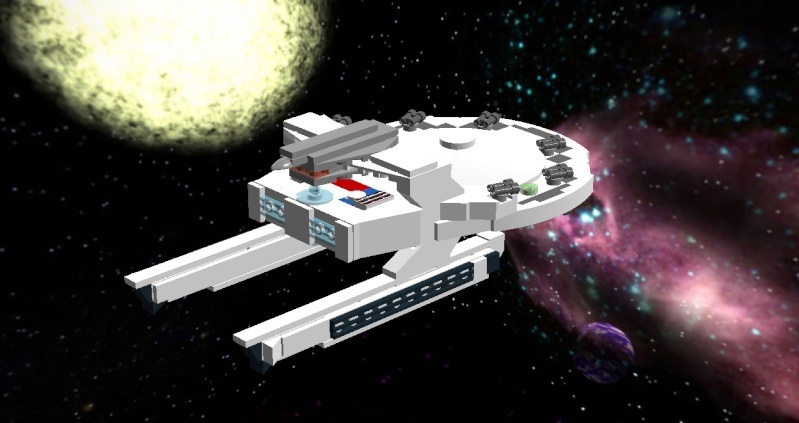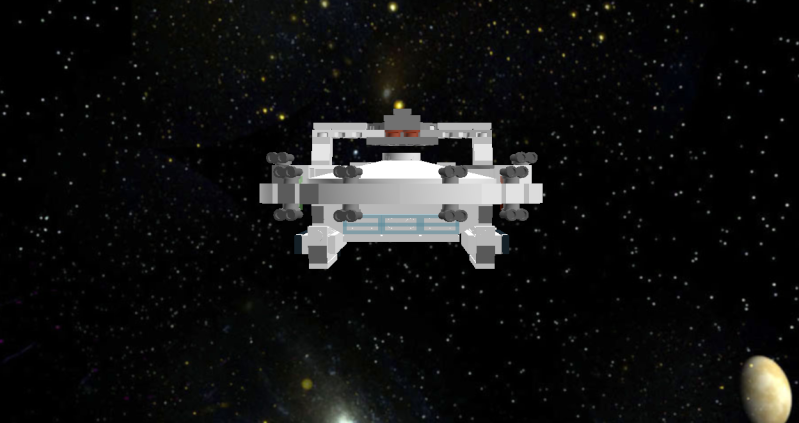 - Lxf. -
https://www.dropbox.com/s/qlhdgl7rw4sgfou/Texas%20Class%20Mk.%20III%20-%20Perfect%20Grade.lxf?dl=0
~ END ENTRY ~
on Tue Jul 23, 2013 1:58 pm
That is one cool ship.... It's good to see a legend return...  

_________________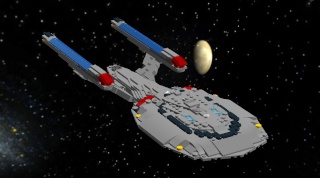 Dino27
"For honor,

   for valor,
 for cookies;  
   and for
friendship!
"   

Join date

: 2013-05-19


Faction

: Phoenix Command Group


Posts

: 870


Location

: Adventure Comix Studios

Character sheet
Faction: Phoenix Command Group
Species: Human
on Tue Jul 23, 2013 2:35 pm
Yes. Now with moar weaponz.

_________________

"The enemy gate is DOWN "
Andrew "Ender" Wiggin
Star-Hunter wrote:We channeled pure Jred into Texas to keep it red
was scary for a second
on Tue Jul 23, 2013 4:11 pm
Yeah, I noticed several bionocular peices had appeared on it recently.

_________________
Someday someone may kill you with your own gun, but they should have to beat you to death with it because it is empty.
~/Com|Ant~
Arik wrote:Sadly, it's a doomed attempt. The Illuminati infiltrated the US government before it even was the US government,
on Tue Jul 23, 2013 4:54 pm
Rah, rah,
Texas
!

The classic has returned!
_________________
Jesus Christ is the only Way to Heaven [see John 14]
P.S.S. Steadfast, my Flagship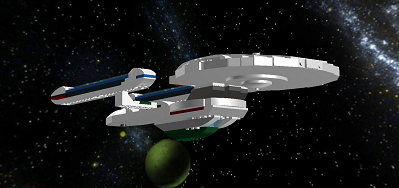 "All that is necessary for the triumph of evil is that good men do nothing."  ~Edmund Burke
Permissions in this forum:
You
cannot
reply to topics in this forum