Join date

: 2013-05-19


Faction

: Caldera Imperial Republic


Posts

: 425

Character sheet
Faction:
Species: Human
on Wed Jul 24, 2013 2:30 am
=Gender:
Male
=Age:
68
=Birthdate:
May 6th, 2534
=Species:
Human
=Character Physical Appearance:
The Admiral is taller at 6'1". He has a well-rounded built, not lean, but not chubby either. Despite his age, his slightly muscular build shows. While white, his skin has a fine tan, as his home planet's sun, while not unbearable, is positioned closer to the planet than Earth's sun is to it. His face is lightly wrinkled, with the deepest ones around the eyes. A faint scar runs from the root of his nose running down to the side of his face to the right corner of his mouth. While his hair is cut short, it isn't buzz-cut, and is a moderate salt-and-pepper color. The same can be said for his beard (also salt-and-pepper-colored), running from his side-burns to his chin and under his lip. His mustache meets with the beard on the sides of the mouth and a tad of the cheeks. Kojan's eyebrows still retain their natural black color. His eyes are a bright blue, with a few specks of silver. Though his job is relatively "soft" business, his hand show signs of work, just like those of an infantryman in the trenches. His mouth, in its natural, neutral state, is in a very, very slight smile, betraying a kind personality under the tough outer shell.
=Character Battledress:
Imperial Navy Admiral's Uniform
=Standard Weapons:
Admiral's AP-7
=Career:
Imperial Navy, Admiral of Second Fleet
=Post:
Admiral of the Imperial Navy's Second Fleet
=First Officer:
Peter Whiteman (Captain of the YCNS Cum Potentia)
=Bio:
Kojan was born on the military planet of
Midway
to a planetary administrator (Elizabeth Altis) and Army General (Nusis Riktan). At a young age, he displayed a keen interest in starships, and his military-school education (the standard form of education of military planets) indicated a sense of strategic brilliance. At age 14, Kojan had graduated high school, and a government scholarship enabled him to attend the most affluent Naval Academy in the Empire: Schniten Naval Academy on the capital planet of the Empire: Civitas Imperiosus. Studying at the Academy for a total of eight years, Kojan made many friends, Drakad Concu (Current Admiral of the Imperial 3rd Fleet) and Vyger Jacobs (Current Admiral of the Imperial 4th Fleet) among them. Additionally, he met a promising recruit by the name of Lilius Amin Jyps (Currently Vice-Admiral of the Imperial Navy 2nd Fleet), whom Kojan would marry when he was 27.
Upon graduating from the Academy, Kojan was made captain of the YCNS Dittero, a
Republic Class Command Frigate
in the Imperial Navy's 2nd Fleet. For the next twenty years he would be part of many space battles and wars, including pirate-repelling missions and the Yor-Yaka Blockade War. During the latter incident, Kojan proved his command abilities not only to his crew but the serving fleet admiral, Quiss Shepards. In the closing days of the war, Kojan was promoted to Rear Admiral of the Imperial Navy Second Fleet and Stationed aboard the
Emperor Class Battleship
YCNS Star Shaper.
On December 1st of 2587, eleven years after the Yor-Yaka Blockade War, Kojan was promoted to Fleet Admiral of the Imperial Navy Second Fleet, as a terrorist attack claimed the lives of the fleet's Fleet Admiral and Vice Admiral, bunked in the same room while the ship (the YCNS Cum Potentia) was in dry-dock. Three years after this promotion, Kojan's wife, Lilius, would be promoted to Vice Admiral of the fleet by the Empire's High Military Board.
Much has happened in the twelve years since Lilius became Vice Admiral. The onset of the Plague Virus and its rapid spread across the Empire's outer planets has left the Army and Navy reeling. The military's lack of understanding (initially) of what the enemy was resulted in the near-complete loss of the Imperial Navy 4th fleet in the Palus System and, much to the grief of Kojan, the death of Vyger Jacobs (This is what official reports state. It is not known if Jacobs was killed or infected.) The second, and third, and fifth fleets were deployed to Midway, Kojan's homeworld, to defend Imperial systems from advancing Plague forces. While the battle was a victory, it showed the true power of the foe that the Empire now faced, and darkened Kojan's outlook on the universe. Casualties were in the tens of millions, both from weapons deaths and the executions of infected victims. A fifth of the 2nd Fleet and a fourth of the fifth fleet were destroyed before the combined strength of three fleets could wipe out half of the invading Plague fleet (the other half retreated, revealing that the foe was intelligent and possibly had a command-structure, instead of the endless droves ideology that so many "zombie" flicks had impressed in the minds of Imperial citizens).
In recent interviews, the Admiral has stated that he plans to spend a minimum of another forty years with the Imperial Navy, unless career-impeding sickness or an unexpected death inflicts him (Thanks to modern medicine, medical facilities, and medical techniques, the average life span of an Imperial citizen is 160 years). His wife is also in good health, and he has two children: Jyps Amin Riktan (31) and Altis Vike Riktan (29).
=Personality:
Kojan is most sociable and loyal to both his job and his loved ones. He's a man who can take a joke, and has an excellent sense of humor. He enjoys telling his war stories to his grandchildren and considers reading his favorite pass-time (His favorite book is
Slanted Stars
, the first book in the Federal Earth trilogy, a series of alternate-history books that are a sci-fi best-seller in the Empire). He is highly intelligent, and, despite his age, knows his way around computers very well.
=Flagship:
YCNS Cum Potentia
on Wed Jul 24, 2013 9:34 am
now THAT sir is a profile!

Well written, good history...
_________________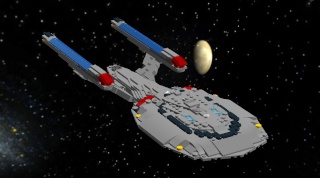 Dino27
"For honor,

   for valor,
 for cookies;  
   and for
friendship!
"   

Join date

: 2013-05-19


Faction

: Caldera Imperial Republic


Posts

: 425

Character sheet
Faction:
Species: Human
on Wed Jul 24, 2013 1:51 pm
Still not as lengthy as Jred's, though.

In any case, thanks!

on Wed Jul 24, 2013 9:39 pm
Yaka hasn't been around as long, and yours is limited to one universe.

_________________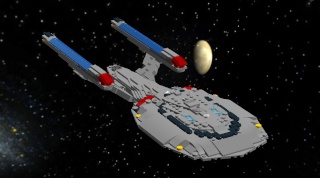 Dino27
"For honor,

   for valor,
 for cookies;  
   and for
friendship!
"   

Join date

: 2013-05-19


Faction

: Caldera Imperial Republic


Posts

: 425

Character sheet
Faction:
Species: Human
on Sat Jul 27, 2013 1:04 am
Actually, I've been working on two universes. The PCG version is the less-dark version.

on Sat Jul 27, 2013 1:32 pm
Yeah, it doesn't include communist America and Facists Euroupe.

_________________
Someday someone may kill you with your own gun, but they should have to beat you to death with it because it is empty.
~/Com|Ant~
Arik wrote:Sadly, it's a doomed attempt. The Illuminati infiltrated the US government before it even was the US government,
Join date

: 2013-05-19


Faction

: Caldera Imperial Republic


Posts

: 425

Character sheet
Faction:
Species: Human
on Sat Jul 27, 2013 2:03 pm
AA knows what's up.

on Sat Jul 27, 2013 2:11 pm
Proof that someone reads all your Yaka info that you put up in random places at random times.

_________________
Someday someone may kill you with your own gun, but they should have to beat you to death with it because it is empty.
~/Com|Ant~
Arik wrote:Sadly, it's a doomed attempt. The Illuminati infiltrated the US government before it even was the US government,

Permissions in this forum:
You
cannot
reply to topics in this forum