on Sat Mar 29, 2014 11:15 pm
Weapons:

-Electromagnetic Beam Reflection Cannon (EBRC)-
E.B.R.C.'s, commonly called "Eberks", are essentially powerful Cathode Ray tubes married to a powerful beam weapon. There are very few moving parts in the entire set-up, and no actual turret. The gun itself is locked into place on the ship, embedded in the hull. The beam fires and is aimed via the Cathode Ray tube -like device. (Cathode Ray tubes where used in early televisions to aim the colored light where it needed to go for each pixel.* The aiming is instantaneous, no turret has to spin and track the fighter. A gunner can sits at his station and a camera positioned just outside the ship feeds back to him. Using a mouse he can easily and unnervingly accurately track a fighter and fire rapidly on it, clicking the mouse button to fire. Shooting literally becomes as easy as clicking something with the mouse.

This equipment is typically used on anti-starfighter weapons, though larger beam weapons may utilize more powerful versions (to fit a more powerful beam) for minor aiming adjustments on fixed position energy weapons, thus allowing more accurate fire while undergoing complex manuvers.

-Alpha Mollecules-
Alpha mollecules are essential the opposite of Omega mollecules. While Omega mollecules destabalize subspace and are extremely violent, but can be used to provide a ton of power, Alpha mollecules increase subspace stability and can even be used to stop matter/anti-matter reactions. They are just as unstable as Omega Mollecules, but if they completely destabalize they do not have drastic consequences, but rather just disapate, giving off little radiation compared to even typical unstable atoms with high atomic numbers when they break down (UnoUnoOctium, Plutonium, etcetera).

-Energy Missiles-
Energy Missiles are generated energy projectiles, but unlike conventional "point and shoot" energy weapons such as lasers, phasers, plasmas, and other various energy weapons the Atnlays have figured out how to make high-energy weapons that can actually have a guidance system. The energy used is a jelly-like semi-matter/semi-pure energy plasma (which is technically all plasmas, but this has a higher "viscosity" of sorts). The "computer" and working mechanics for guiding the energy is made out of the energy itself. Relationships between various types of energy and small amounts of easily generated high-energy particles are used to control the energy and change the energy into different shapes and give off some energy to change it's direction. The computer itself works through data being stored on magnetized plasma, using data highly resistant to magnetic change, thus keeping the high temperatures of the raw plasma from erasing it. In this way it functions similar to Bubble Memory of the Earth's early computers in 1945 to 180, where essentially data is stored on magnetic bubbles. With all mechanics and computer parts able to be electro/magneti -machanically created, no actual matter (other than aforementioned small amounts of easily generated high-energy particles) is needed, and thus missiles can be continually regenerated as long as theres power. Unfortuantly these missiles are underpowered compared to conventional Atnlay missiles involving real matter, so while still powerful, it's better to have a good set of thrusters, a physical computer, and a powerful warhead.

-Tractor Beams-
Atnlays have been known to use tractor beams to capture enemy ships and hold them in place while they are pounded with fire from the Atnlay ship. This is especially effective against smaller, more agile ships that rely on outmanuvering large behemoths. It is also extremely effective in use against enemy fighters, as a small fighter can be captured and then easily hit by Anti-Fighter guns. These beams can also be used to hold of missiles and other such solid projectiles, but are not designed for this sort of use and do not have a high success rate.

Defenses:

-Muryinstil-
Muryinstil is a Neutron enriched Carbon material that makes for a solid armor system. It is easy to mass produce, once you get the system down, and as such is realatively inexpensive. It is a stout substance that melts at impossible temperatures and is extremely resistant to shattering, thus defeating both energy and conventional mutitions. It also is unusually stable in sub-space, making it usuful in stressful sub-space travel, or when defending against many various special weapons, such as those that mess with sub-space.

-Layered Shielding-

-Energy Shields-

-Magnetic Shields-

-Absortion Shields-

Propulsion:

-Ion Drives-

-Warp Drives-

-Slip Drives-

-WORM-

-Entrod Drives (Point Drives)-

Power Sources:

-Omega Crystals-

Other:
_________________
Someday someone may kill you with your own gun, but they should have to beat you to death with it because it is empty.
~/Com|Ant~
Arik wrote:Sadly, it's a doomed attempt. The Illuminati infiltrated the US government before it even was the US government,
on Fri Apr 04, 2014 2:11 pm
So far so cool!

_________________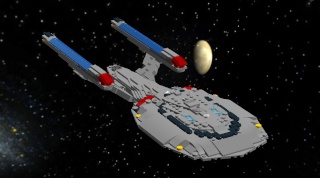 Dino27
"For honor,

   for valor,
 for cookies;  
   and for
friendship!
"   

on Sat Apr 05, 2014 8:52 pm
@Dino: thanks, I have more to add soon hopefully. I'm still ironing out a few things before I put them up here.

Bump:
-- Added Alpha mollecules
-- Extended EBRC description
-- Added Slip Drives, no description yet
_________________
Someday someone may kill you with your own gun, but they should have to beat you to death with it because it is empty.
~/Com|Ant~
Arik wrote:Sadly, it's a doomed attempt. The Illuminati infiltrated the US government before it even was the US government,

Permissions in this forum:
You
cannot
reply to topics in this forum