on Tue May 20, 2014 12:54 am
Your hails receive no answer, but the distress beacon still sounds across subspace. You dock with it, reading minimal lifesigns on board.

First the inner, then the outer airlock doors open, and two men tumble out. One, wearing the PCG engineering uniform from several years ago, has no pulse. The second is delirious and trying to get his dead crewman to safety. The man wears no uniform, and the only thing that gives away his command to you are the insignias pinned to the collar of his red and black leather jacket.

Your breath catches as you see the silver marks of a PCG Councilmember.

"I am Captain Jared, of the Maybach," the man manages to spit out. "And this man needs medical attention."
on Tue May 20, 2014 6:39 am
*Security quickly pats both of you down and hauls you quickly to the medical bay. The rumors and whispers quickly spread amongst the ship as you go.* "Captain Jared? It can't be!" "Captain Jared?" "Yeah, I heard he came with a whole fleet!" "No, he was picked up dead in an escape pod, some crew member was with him." "He was the one who was alive wasn't he?" "Wait, Captain Jared?" "Yeah, I think someone found his dog drifting in space." "Yeah but what about him?" "I don't know." "Wait, Captain Jared?" "Yeah, they say he just returned from defeating the entire Borg armada in the Delta sector" *And so the whispered rumors flew thick and fast. Meanwhile, the PCG Yodeling Carrot, a Saugeye class ship, turned around and sprinted directly for the nearest medical station, one dead and one delierious aboard.*

Eyo! Long time no see! How's life in the mysterious and terrifying and unknown non-internet realm?
_________________
Someday someone may kill you with your own gun, but they should have to beat you to death with it because it is empty.
~/Com|Ant~
Arik wrote:Sadly, it's a doomed attempt. The Illuminati infiltrated the US government before it even was the US government,
on Sun May 25, 2014 9:42 pm
Hello! Welcome to the site! I'm glad you made it!!! Sorry about your crewman there.
Join in the inactivity here!

And like it's namesake, the PCG once again rises from the ashes.
(Speaking of which, we need a phoenix emote.

)
*meanwhile, on Medical Station 59 Bravo, all personnel are instructed to switch to full dress uniforms until further notice. The station's band is gathered and practices the Anthem. Crews work rapidly to decorate the station with a plethora of flags, banners, and other décor reserved for special occasions.*
_________________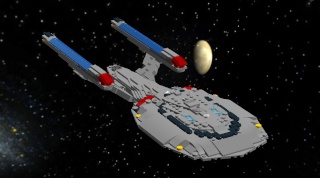 Dino27
"For honor,

   for valor,
 for cookies;  
   and for
friendship!
"   

Join date

: 2013-05-19


Faction

: Phoenix Command Group


Posts

: 870


Location

: Adventure Comix Studios

Character sheet
Faction: Phoenix Command Group
Species: Human
on Thu May 29, 2014 8:08 pm
About stang time.

_________________

"The enemy gate is DOWN "
Andrew "Ender" Wiggin
Star-Hunter wrote:We channeled pure Jred into Texas to keep it red
was scary for a second
on Thu May 29, 2014 10:30 pm
*snaps to attention and salutes*
Hallo, mein Capitan! Long time no see! You must get into the ship-building groove again, sir.

_________________
Jesus Christ is the only Way to Heaven [see John 14]
P.S.S. Steadfast, my Flagship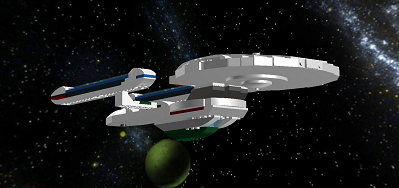 "All that is necessary for the triumph of evil is that good men do nothing."  ~Edmund Burke
Join date

: 2013-05-19


Posts

: 381


Location

: Aboard the IFS Varda, viewing construction of the next flagship.

Character sheet
Faction:
Species: Human
on Mon Jun 16, 2014 3:37 pm
*an encrypted message is received from the nearest DI Warehouse*

*CEO Daragon appears on-screen*

"When he has been returned to his senses and properly rehabilitated, please offer the worthy Captain Jared my sincere welcome, and congratulations on his rescue. I hope to be updated on his recovery."

_________________
I like cookies.
Permissions in this forum:
You
cannot
reply to topics in this forum