Join date

: 2013-05-19


Faction

: Phoenix Command Group


Posts

: 870


Location

: Adventure Comix Studios

Character sheet
Faction: Phoenix Command Group
Species: Human
on Sun May 26, 2013 11:47 pm
~ Start Entry ~
Paladin Class Starship
Propulsion: OMEGA Class Warp Nacelles x4
Shielding: Delver Class Shield Emitters x2,
Weapons: Quantum Phaser Banks x4, Quantum Torpedos x5, Pulse Phaser Banks x30, Photon Torpedos x10, Shock Cannons x20
Hanger Capacity: 3 Fighter Squadrons, Heavy Bombing Squadron, Misc Shuttle Craft and other craft x15 (Including the SBG Texas)
Spoiler:
- .lxf -
https://www.dropbox.com/s/hp2xnoeti2g7fdi/Paladin%20Class%20Mk.%20II.lxf?dl=0
~ End Entry ~
on Mon May 27, 2013 10:58 am
Snazzy! I really like the... Engineering hull? The part that the nacelles attach to. Great use of SNOT there.

_________________
Supreme Admiral Damirius
"The death of democracy is not likely to be an assassination from ambush. It will be a slow extinction from apathy, indifference, and undernourishment."
-Robert Hutchins
Join date

: 2013-05-19


Faction

: Phoenix Command Group


Posts

: 870


Location

: Adventure Comix Studios

Character sheet
Faction: Phoenix Command Group
Species: Human
on Mon May 27, 2013 11:09 am
Yep! That would be the engineering hull and hangar bay.
_________________

"The enemy gate is DOWN "
Andrew "Ender" Wiggin
Star-Hunter wrote:We channeled pure Jred into Texas to keep it red
was scary for a second
on Mon May 27, 2013 6:45 pm
This is still one of my favorite starships! It's so sleek and powerful looking. It just screams fast.
_________________
Someday someone may kill you with your own gun, but they should have to beat you to death with it because it is empty.
~/Com|Ant~
Arik wrote:Sadly, it's a doomed attempt. The Illuminati infiltrated the US government before it even was the US government,
on Tue May 28, 2013 4:16 pm
Ah, you know the PCG is running when J-red posts one of his classic ships.

Love this ship as always, J-red!
~Scare~
_________________
Jesus Christ is the only Way to Heaven [see John 14]
P.S.S. Steadfast, my Flagship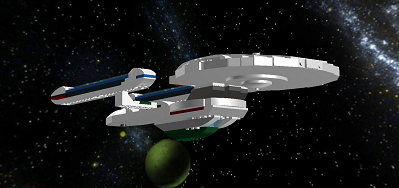 "All that is necessary for the triumph of evil is that good men do nothing."  ~Edmund Burke
Permissions in this forum:
You
cannot
reply to topics in this forum