Join date

: 2013-05-19


Faction

: Phoenix Command Group


Posts

: 870


Location

: Adventure Comix Studios

Character sheet
Faction: Phoenix Command Group
Species: Human
on Sun Jul 13, 2014 3:28 pm
Due to having to leave for college shortly after starting the first Unsung Heroes RPG, it was soon dropped due to my inactivity as GM. However, now that I have graduated college I can take over the RPG full time now, thought it'll probably move fairly slowly. I know that people have left since the previous one so I'm completely rebooting the RPG.

Before we start, I need peeps to check in here with their character(s)

In this RPG you will be playing as either a pilot in the Star Lancers Air Superiority Unit or the space marine in the Star Quest Marine Corps. You are allowed to create two characters in this RPG if you wish, one for each unit.


Please create a character profile for your character(s) and upload them here. If you can either create a minifig or draw a character that would be nice, but not required.

Once we have several players, the RPG will be uploaded and we can start going on the story. The storyline of this will be the basis for one of my PCG stories that happens shortly after Fires of War.

J-red out!
on Sun Jul 13, 2014 11:13 pm
And now for an interesting character... First in STO and now in the PCG... Eventually to become part of my bridge crew.
Name: Auther Jonas
Affiliation:
PCG Star Quest Marines
Rank:
 Corporal

Species:
Betazoid/Human hybrid
Age:
24 Earth years

Physical Description:
Height: 6' 4'' (1.93 meters)
Mass: 226 pounds. (102 kg)
Build: heavily muscled, strong, athletic
Eyes: black  
Hair: blonde, shaved mohawk
Unusual Features: facial scaring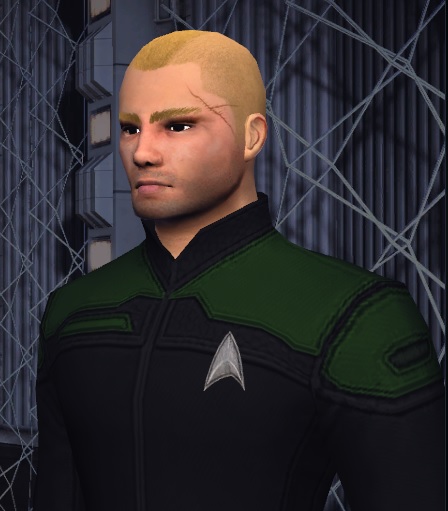 Equipment: Armor:
(Worn when combat is expected) Auther wears a modified suit of JX-53 Star Quest CQC Squad Support Armor. This armor is intended to provide cover fire in places where support vehicles simply can't fit.
    The suit's inner layer is comprised of a bodyglove constructed of Buckypaper, offering both excellent ballistic/cut/stab/syringe/shock/shrapnel protection and a 70% increase in physical strength over an advanced athlete. (192 pound/87 kg bench-press + natural physical ability) The additional strength of the bodyglove does not tire with extended use and requires no computer or power supply to use.
    The JX-53 incorporates a climate control system, hypo-medications, vital function monitors, a 30 minute supply of oxygen, and excellent padding against physical or ballistic attacks. The suit has a thin layer of environmental protection, allowing use in extreme temperatures, acidic conditions, vacuums, against electrical shock, and bio/chemically/radiation hazardous areas for short periods.
    The JX-53's middle layer makes use of liquid-solid gel, providing additional padding and unrivaled blade/stab protection without sacrificing mobility or light weight. Next the suit has energy dampening materials, to protect against beam weapons.
    The suit's next line of defense is its duranium/tritanium/tetraburnium/toranium alloy exoskeleton, with a thin ablative armor coating, which provides protection for the entire body against 3 small arms phaser bolts at setting 10. The exoskeleton (combined with other onboard tech) provides an additional strength and speed increase (825 pound/374 kg bench-press + bodyglove + natural ability, and 30 mph/48 kph sprint speed, so it is possible for him to bench 1,292 pounds/586 kg and sprint at 30 mph/48 kph)
    The high sprint speed is made possible not only by the exoskeleton's strength, but through the addition of a high level structural integrity field, motion accelerators, and inertial dampeners. These are powered by a micro antimatter reactor, which is encased in a neutronium allow shell.  
    The final layer of protection between the suit and the man inside is a regenerative, auto-modulated, high capacity, personal shielding system that can survive 4 phaser bolts at setting 10 without regenerating. The shield is also powered by the onboard reactor, and can remain passively active for up to 3.5 hours. The suit's physically enhanced abilities are powered for up to 2 weeks between refueling.
    The suit's sprint speed is further enhanced by anti-grav tech and levitation boots. Both of which run off of power cells. One hour of sprinting or fifteen minutes of levitation boots will deplete the power cells, reducing the suit's speed (15 mph/24 kph) until the power cells can be recharged at a friendly ship or base.
    The suit is not only highly protective, it has many intuitive features as well, including: a personal computer system, night vision, heat vision, audio-enhancement and recording system, advanced sensor suit, target tracking, enemy info, guidance system, team health status, and other mission relevant info available on the HUD system, state-of-the-art communications tech, single use emergency transporter, transport inhibiter, sensor and communications jamming system, additional phaser power packs, power pack chargers, basic med-kit, climbing/capture cable left wrist launcher, type I phaser right wrist gauntlet, left wrist mounted dart launcher, (can be equipped with everything from sedatives to explosives to surveillance devices) right wrist mounted rocked launcher with 3 miniature anti-personnel rockets, (either frag or anti-armor) magnetic boots, gloves, and knee pads, holographic projection system (can provide anything from a fake suit as a distraction, visual camo, holo-redshirt, or even to send out a holographic version of the user to scout or speak with the enemy.)
Uniform:
(worn when off duty or on lower risk environments) Auther wears a standard IronSkin variation Phoenix Marine uniform. IronSkin is designed to allow the wearer to withstand a setting 8 phaser blast while only taking only moderate burns. It provides decent cut/stab/syringe/shock/chemical/abrasion/ballistic protection as well. It features a thin layer of soft-to-hard impact resistant gel. It also has an integrated climate control system, with micro thin, liquid filled tubing automatically cooling the wearer by removing excess body heat via micro pores in thru fabric that open when the body exceeds a set temperature. The suit is not designed to serve as dedicated armor, but rather as a backup defense. It does not provide vacuum, biological, or radiation protection. The suit features a regenerative, auto-modulated, shielding unit, more powerful than those used in standard Phoenix uniforms, capable of surviving 4 small arms phaser bolts at level 8.
Moderate risk armor:
(added to the IronSkin Marine uniform in moderate risk/quick deploy environments.)
  Beam vest (Buckypaper vest with front, side, and rear ablative armor, tritanium backed plates. These plates can take 4 small arms phaser bolts at setting 9.
  Ablative armor coated tritanium helmet with 2/3s protective visor. The helmet protects the user from 2 small arms phaser headshots (to the helmet) at setting 8.      
*Note, phaser settings increase nearly exponentially in power between settings, setting 14 is FAR more powerful than setting 13. Setting ~7 is a kill setting for an unprotected human*  

Weapons:
Hand to hand:
Auther is physically strong, agile, and is trained in assorted martial arts. He is more than capable of taking on enemies entirely unarmed should the need arise.
Melee:
tritanium 7 inch combat utility knife, tritanium tactical 15 inch blade

Explosives:
3 frag grenades, 3 photon grenades, 1 quantum grenade, 2 flashbangs and additional mission specific explosives often carried
Ranged:
Phaser minigun, CRM-114, isomagnetic disintegrator, TR-116, type III.V quantum regenerative phaser LMG, type III quantum regenerative phaser rifle, type II.IV quantum regenerative phaser SMG type II.V quantum regenerative phaser carbine, type II quantum regenerative phaser pistol, type I hand phaser, 12 gauge pump-action shotgun, and a .75 caliber rail-gun
*this represents his entire current personal arsenal, he will have access to many other weapons throughout the game, and he certainly will not be carrying all this at once*
AA:
Spoiler:

Don't worry, your character will get Auther to fall in love with chemically propelled, solid projectile weapons.
Personality:
Aurther is a soldier. He is strong physically and mentally, well trained for war, though he has yet to see anything beyond a few pirate raids, criminal hunts, and local uprisings. He is a fighter, not a trouble maker, but he won't back down from a fight if it's offered so long as it won't put his team in jeopardy. Although he can be aggressive, he is far from a mindless brute. His Human and Betazoid ancestry are not lost as he is emotional, but he is also self-controlled. Auther is really a pretty good guy, and wants to do what's right. He is intelligent, not a genius, but clear sighted and logical enough to think things through and formulate plans... for his own team and what the enemy is likely doing. He has great potential as a leader, but his natural talents in that area have not yet been realized and trained.   His biggest fear is not putting himself in grave danger, but in leading others there. But in certain situations, his greatest strength could be his greatest weakness, one part of his Betazoid heritage he has maintained, although to a lesser degree, a high level of honesty. He can sometimes be too honest, especially when doing covert assignments. With training, he can learn to watch what he says, but his outgoing personality and penchant for speaking the blunt truth is nevertheless, if not dangerous, certainly disconcerting at times.    
Background:
Auther's family escaped the Dominion occupation of Betazoid during the Dominion War. Resettling on a Federation world, they tried to maintain their Betazoid heritage... for a while. But Auther's mother fell in love with a Star Fleet officer, and after marrying, they moved to Earth. AUther's mother left when his parents divorced when he was nine. He saw little of his mother afterwards. As such he knows little of his Betazoid family's background, having lived with humans most of his life.
He followed in his father's footsteps, joining Star Fleet, heading into the marine core. But he was disappointed with the lack of action. Evil attacked the innocent, Star Fleet stood idly by. The Borg grew ever stronger, Star Fleet did nothing. The Romulan Star Empire, clipped wings or not, was still thirsty for power, and Star Fleet negotiated while the Raptor marched on it's own people. He couldn't sit on some Admiral's ship, protecting against enemies too wise to strike such a fearsome target, while the galaxy was thrown into turmoil.
When his enlistment was up, he resigned, and after seeing an ad for the Phoenix Command Group, he decided to have a look into joining. He'd heard about them. Ensigns spoke in hushed whispers about this group, the brass sneered when they heard about it... they considered the PCG to be "renegades, freelancers, mercenaries, dangerous. Useful, fierce warriors, but nevertheless dangerous." And dangerous was just what Auther wanted to be, to go out there and make a real difference, to fight for what mattered instead of listening to pointless regulations. And six months later, he does not regret his decision in the least.
 He has yet to get used to the relaxed regulations of the PCG, as he has spent his entire adult life in the Starfleet Marine Core. He enjoys having a good time when he's off duty, but he takes his job very seriously.  
Other abilities:
Auther is half Betazoid, and is thus a telepath. He is not capable of full two way telepathic communication with non-telepaths, he is incapable of sending telepathic messages to anyone save another telepath. But he can read the thoughts of those with whom he is close. However, even then, the person must be willing for him to hear their thoughts. His more basic telepathic skills include sensing emotions, sensing intended deceit (he can only tell that someone is ATTEMPTING to lie, not whether what they say is untrue, partially true, or if information is excluded) and sensing intended harm. However, there are likely species who he is incapable of gaining any telepathic knowledge of, and their are likely individuals who may be skilled enough at deception to avoid him clearly sensing their intent.
Now for a VERY different character to anything I've played before... this should be most enjoyable...
Name:
Jennette "Jen" Darcey
Affiliation:
PCG Star Lancers
Rank:
E4? Senior Airmen? J-red, help.

Species:
Hologram, human in appearance
Age:
6 Earth years, designed to be approximately 25 years old
Physical description:
  Height: 5'5'' (1.65 meters)
  Mass: 134 pounds
  Build: fit, hourglass shape
  Eyes: brown
  Hair: black, short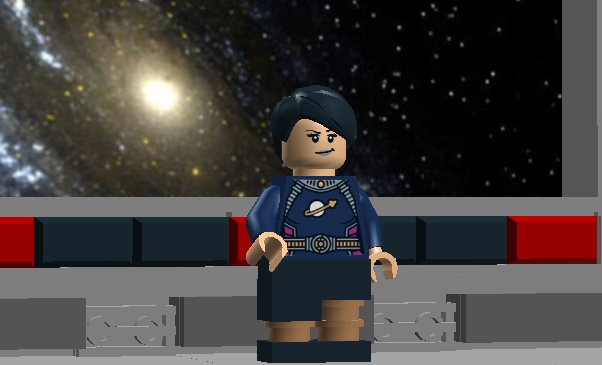 Equipment:
mobile holographic emitter. Jen's mobile emitter is designed to survive a great deal of punishment. It is (physically) shielded against EMP and electrical shock, features extremely sturdy duranium internal construction, a structural integrity field, and a coating of ablative armor that allows it to survive a small arms phaser bolt at setting 8.
Weapons:
  type II quantum regenerative phaser side arm
  7 inch tritanium combat utility knife 
Background:
Jen was built by a non Federation affiliated company to serve as pilot, flight attendant, and low level security for the luxury yacht of a wealthy politician client. She was designed to be the epitome of a lovely and attractive servant. And serve she did, for over a year.
  But she heard her owner speak against the evil Orion slave traders dealing in living beings in his system. And she dared to wonder, "why is it evil for them to buy and sell organic life forms, but it is acceptable for me to be property?" And she asked her owner. And he told her that, it was "because she was only a hologram." To which she replied, "and what difference does that make, sir?" He angrily replied "because you are inferior in every way!" She dropped the subject, but she was unable to comprehend how she was "inferior," she was in fact superior to every organic life form she had ever encountered, both in physical and mental abilities.
  She decided right then that she would run away, whether her decision was her own, or perhaps some form of hacking to her program by an unknown political opponent of her owner she will never know. But regardless of how she got started on this dangerous course of action, her programming stood in the way of her leaving. So she altered her programming. She was smarter than the people who built her, and she hacked her way past their security protocols. She spent two years upgrading her program, ever so slowly slicing past her restrictions to gain her freedom. When she was ready, she stole her master's yacht while he was giving a speech. She sold the yacht and used the latinum to purchase a mobile emitter and a beat-up-old freighter.
  She worked on that ship for three years, running from recapture, until the Orions stepped in. They selected her freighter as prey. She tried to outrun them, but her antiquated ship was too slow. Just when all hope seemed lost with her shields offline and a warp core breach imminent, a PCG patrol ship arrived and chased the Orion Raiders away. The Phoenix vessel beamed her to safety just before her ship's warp core blow.
  The patrol vessel's captain complimented her piloting skills, and suggested that she might consider joining the Star Lancers. With her livelihood destroyed, her small stash of latinum with it, and no home to go back to, so accepted. The captain informed her that she would need to attend the academy first, but that it would be a month before he could transfer her to another vessel that could take her there. She asked if she could study during that time. She just smiled when he answered "yes."
  Forty-three days later, she arrived at the academy. She requested to speak with the dean; she graduated after speaking with him. She had absorbed everything required to join the Star Lancers, and half of what was required to join the Space Defense Fleet, taught at the academy over
years
in a
month and a half
. She was assigned a week later, only having flown a fighter a half-dozen times; and was already far better than her instructor.

Personality:
Jen is a complicated individual. Part of her dislikes and deeply mistrusts organics, and at the same time, she admires organics and aspires to be accepted by them. A situation further complicated because she is operates on a level far beyond those around her. She feels no physical pain, requires no sleep, no oxygen, no rest, no food, and no water; not that she likes these facts. She is curious about what it is to be an organic, but she is still not sure what to make of them . She is quite intelligent, and capable, and yet for all her ability and charm, deep down, she is vulnerable and doubts herself. She has never truly felt accepted, or understood. The only holograms she has encountered have been shallow holodeck characters, lacking in heart or soul. She is a rule-breaker, although she does it in such a way so as to avoid getting in trouble, or at least trouble she can't get out of. Part of her likes to play games with those around her. Prove her superiority to them, shock and amaze them, play with their minds; but she also feels guilty about doing so, not that it stops her. The fight is all an adventure to her, a challenge. She lacks strong convictions, apart from the desire to do whatever she wants. She is not exactly what one would call a "nice" person, but nor is she "pure evil." She is somewhere in the gray area. She is untamed and yet in control of herself, powerful and yet broken, lost, and yet in a place that many would give everything to be in. She could well go either way; for better or worse.  
Abilities:
Jen is stronger, faster, and smarter (although not wiser) than 96% of the organics around her. She is an incredible pilot. She can logically calculate what enemy pilots will do before they know it themselves. She can multitask to an incredible degree as she is essentially a walking supercomputer. But she isn't just an advanced, cold machine, she can
feel, think, sense
Those qualities that prevent any computer from ever replacing living pilots. But unlike them, she is unencumbered by doubt, lack of knowledge about the situation, or fear. She is one with her fighter, if her fighter is properly equipped, she needs no controls, readouts, computer screens, displays, or even life support systems. Very few organic pilots can take their fighters to anywhere NEAR their full potential in atmosphere; at least when inertial dampeners and structural  integrity fields are down. Few pilots can even achieve half of their fighter's potential in atmosphere. Not Jen, she achieves ALL of it, all the time. She needs no life support; she can live indefinitely in the vacuum of space. G forces only effect her at such extreme levels that her fighter tears itself apart anyway. But her piloting ability is not limited to atmospheric conditions. Her reflexes are lightning fast, and her fighter responds to her very thoughts. That is something no organic can do without cybernetics, and even then, they are still somewhat slower than her. She knows
everything
that is going on around her. Her shield strength to the billionth of a percent, her hull integrity down to each molecule of tritanium, how much damage every square micrometer of her hull armor can take, her fighter's inner workings, the exact location of every enemy disrupter round, much less every fighter. She never needs to worry about asking her fighter to do more than it can because she knows better than the people who built it what it can do at any given nanosecond. She services her fighter herself whenever she can. Because she can do it better and faster than the mechanics 75% of the time. And 90% of the few times she has to fly in for a major repair, she can tell the maintenance crew exactly what needs done before she even enters the hanger. She is also an expert programmer and hacker, able to modify herself to be exactly what she needs and wants, but she does not know what that is.
*Note, she is not invulnerable, just MUCH more durable than most organic beings. Her holomatrix can be damaged or destroyed, and her emitter, although resilient, is hardly indestructible. She is vulnerable to hacking if she should be captured. She can certainly die like any other life form.*
_________________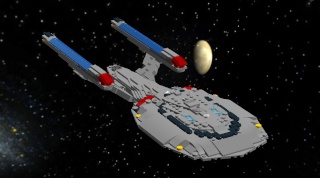 Dino27
"For honor,

   for valor,
 for cookies;  
   and for
friendship!
"   

on Wed Jul 16, 2014 9:17 am
I just deleted our posts discussing your character after I moved everything to the new discussion topic I just posted.

_________________
Someday someone may kill you with your own gun, but they should have to beat you to death with it because it is empty.
~/Com|Ant~
Arik wrote:Sadly, it's a doomed attempt. The Illuminati infiltrated the US government before it even was the US government,
on Tue Aug 19, 2014 8:22 pm
SO...... is NO ONE else interested in J-red's awesome roleplay? Anyone? (I'll delete this later to keep the topic tidy. I'm just bumping the fact that Unsung Heroes is back... if anyone will play.

)
_________________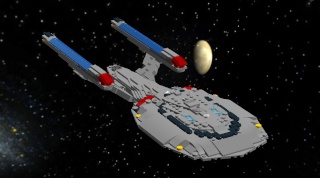 Dino27
"For honor,

   for valor,
 for cookies;  
   and for
friendship!
"   

Join date

: 2013-05-19


Faction

: Phoenix Command Group


Posts

: 870


Location

: Adventure Comix Studios

Character sheet
Faction: Phoenix Command Group
Species: Human
on Wed Aug 20, 2014 12:32 pm
Yeah... I can't RP with just one dude.

I need at least one more. Preferably two. XD
_________________

"The enemy gate is DOWN "
Andrew "Ender" Wiggin
Star-Hunter wrote:We channeled pure Jred into Texas to keep it red
was scary for a second
Permissions in this forum:
You
cannot
reply to topics in this forum