on Tue Jul 22, 2014 8:58 pm
Pictures:
The Jackal II is an upgrade to the standard Jackal, replacing the aging turboprop engine with a turbojet, and is capable of carrying wing-mounted pods. The model shown here is equipped with EPSP power pods under its wings. The Jackal II is armed with two 100 mj rated guns under the nose.
on Tue Jul 22, 2014 9:06 pm
It's tiny! And adorable.

It's seriously a good fighter though. Nice work.
_________________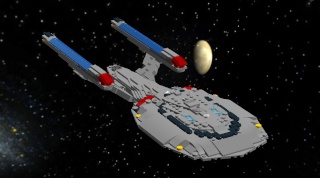 Dino27
"For honor,

   for valor,
 for cookies;  
   and for
friendship!
"   

Join date

: 2014-05-27


Faction

: Phoenix Command Group


Posts

: 1012


Location

: Classified

Character sheet
Faction: Phoenix Command Group
Species: Khent-sa
on Tue Jul 22, 2014 9:21 pm
Very cool! Small, but sleek.

But one thing bugs me: jet engines?!
_________________
~Tetrahedron the Deceiver,
Locutus of Geometry
, Chief Librarian of the Phoenix, Mathematical Bloodletter, First Captain of Vanguard Fleet
Meanwhile, on the chat....
Arik wrote:I'm ready to get back to worldbuilding now...
Tetrahedron wrote:I'm not sure if we should interrupt Ant like this...
He might kill us with his cow bombs
Star-Hunter wrote:"He might kill us with his cow bombs."
I'll take phrases I never thought I'd hear in my lifetime for $500
on Tue Jul 22, 2014 9:42 pm
It's an atmospheric combat vessel that was designed in the 2100s, so yeah, turbojets.

Very
powerful turbojets.
on Wed Jul 23, 2014 12:20 am
Awesome! I love the engines!Very sleek color scheme.

Permissions in this forum:
You
cannot
reply to topics in this forum