Join date

: 2014-05-27


Faction

: Phoenix Command Group


Posts

: 1011


Location

: Classified

Character sheet
Faction: Phoenix Command Group
Species: Khent-sa
on Fri Jul 25, 2014 11:23 pm
They say all good things come to an end- and, alas, that is only so true for our little anniversary together. as the clock strikes twelve, as the night becomes day anew, I find nothing is better to find all of you here to celebrate the fifth year of the cohesive force bring us all together. Gentlemen (and Soccergirl, if you're reading this

), the time I've spent with you was…
is
... some of the best time in my life. Seeing all these wonderful refits of ships we all know and love, getting together in the chat… it's just so awesome. And let's be TV's Frank; I think we all learned something tonight, such as:
-J-red works in a warehouse
-J-red hates working in a warehouse.
-Ant has enlisted in the military
-The one day we have a get-together, no one can come.
-the chat is hard to log in to
-Ryan's Spanish is way better than mine.
-INCOMIIIIIIIIIIIIIIINNNNNNNNNGGGGGGG!!!!!!!
-Everyone has terrible taste for refits of Scare's Trinity.

It's a shame most of you didn't get on the chat (it was pretty much me and Dino all day, with others occasionally dropping by

). But still, we shall persevere, and continue to bring light into the non-PCG darkness! And always remember-
Phoenicibus non morietur in aeternum!
Have a good one!
(Also, remember to post what your favorite part of the anniversary was!)
Yours truly,
_________________
~Tetrahedron the Deceiver,
Locutus of Geometry
, Chief Librarian of the Phoenix, Mathematical Bloodletter, First Captain of Vanguard Fleet
Meanwhile, on the chat....
Arik wrote:I'm ready to get back to worldbuilding now...
Tetrahedron wrote:I'm not sure if we should interrupt Ant like this...
He might kill us with his cow bombs
Star-Hunter wrote:"He might kill us with his cow bombs."
I'll take phrases I never thought I'd hear in my lifetime for $500
on Fri Jul 25, 2014 11:25 pm
You had me about crying, or howling with laughter, the whole time!
Nice speech! At 12:25

_________________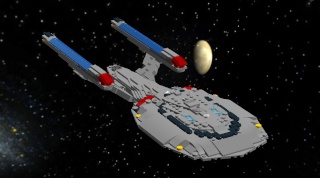 Dino27
"For honor,

   for valor,
 for cookies;  
   and for
friendship!
"   

on Sat Jul 26, 2014 10:54 am
Si, me Espanol es el mejor del PCG! Jajajajaja!

_________________
"No Better Friend, No Worse Enemy"

"Munit tome'tayl, skotah iisa." (Long memory, short fuse).
Permissions in this forum:
You
cannot
reply to topics in this forum