Join date

: 2013-05-19


Posts

: 381


Location

: Aboard the IFS Varda, viewing construction of the next flagship.

Character sheet
Faction:
Species: Human
on Thu Aug 14, 2014 10:48 am
F-1 Tython MkII
A significant refit of the outdated Tython-class starfighter, the F-1 is a little bigger, a lot badder, and now comes with thrusters (you're welcome, Ant). Despite its size, the F-1 is not considered a heavyweight. It has relatively few weapons, and thanks to its heavier-than-average armor, is fairly sluggish. The catch to this fighter, and the reason it has so much bulk for so little weaponry, is its ability to cloak itself for extended periods of time. The extensive back end of the F-1 is devoted almost entirely to a powerful, miniaturized fusion reactor that allows nearly unlimited power at the cost of maneuverability, weaponry, and price. The rest of the fighter is taken up by the cloaking device itself, at the heavily armored tip of the fighter. This unfortunate placement of the most important asset of the fighter is necessary, as both the fusion reactor and ammunition magazines were far more volatile and had a higher priority for the safer portion in the back of the fighter. Armor is considerably heavier than most fighters of the F-1's size, and shielding is nearly invulnerable to smaller weapons, courtesy of the fusion reactor; however, the F-1 cannot use its shields when cloaked, and shields are considerably weaker for some time after a long period of invisibility.
The F-1, due to its lack of maneuverability, weapons, and basically anything else useful to dogfighting except for the speed provided by the large thrusters, is reserved almost entirely for high-damage strikes against larger enemy vessels. The capability to drop in on a cruiser or destroyer and release a heavy payload before they bring their shields up makes this fighter a valuable asset despite its vulnerability to enemy fighters. However, the cost of the reactors and cloaking devices have limited the Tython's production to only a few squadrons, generally held in reserve against skirmishes worth the potential cost of losing the fighters, though test runs have shown unrivaled, outstanding success against smaller, often unshielded pirate vessels.
Class- Fighter
Length- 17 meters*
Maximum acceleration- 95 G
Engine Units- Sangron Proto/Fus
Thrusters- Sangron Fig-8 (x2), Sangron Fig-2m (x2)
Shielding- Sangron FS-nc4, FS-k6, FS-e9
Armor- 2" of ablative covering, 8" of polarized quadanium
Armament-
Sangron F-4B blasters (x4)
Various payloads, mission-specific
Crew- 1 pilot, advanced on-board AI
Life Support- 96 hours (long-range fighter standard)
LXF:
http://www.brickshelf.com/cgi-bin/gallery.cgi?f=531480

_________________
I like cookies.
on Thu Aug 14, 2014 11:23 am
Join date

: 2013-05-19


Posts

: 381


Location

: Aboard the IFS Varda, viewing construction of the next flagship.

Character sheet
Faction:
Species: Human
on Thu Aug 14, 2014 11:26 am
on Thu Aug 14, 2014 11:29 am
Yeah, I believe you're going to need to use a website recovery tech... which can contain recovery of nasty sites too, so if you try and use something like that, be careful. (I know nothing about this, so I can't suggest a good one.)
on Thu Aug 14, 2014 12:45 pm
Very interesting design! You balanced the fighter's abilities very well. I love the gun designs and the detailing/greebling on the top of the fighter. The engines are also very well-designed!

My only two suggestions are to smooth out the bottom a bit and try adding landing gear. But either way, that's an
excellent
fighter.

on Thu Aug 14, 2014 12:47 pm
Definite improvements, Supe! Like the extra detail and metallic colors. I also like how you improved the back of the fighter.
The major thing I would suggest is to add some detail on the bottom, but with non-SNOT ships that is often difficult to do.

Good work!
_________________
Jesus Christ is the only Way to Heaven [see John 14]
P.S.S. Steadfast, my Flagship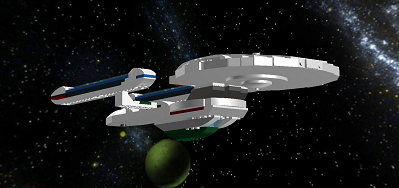 "All that is necessary for the triumph of evil is that good men do nothing."  ~Edmund Burke
Join date

: 2013-05-19


Posts

: 381


Location

: Aboard the IFS Varda, viewing construction of the next flagship.

Character sheet
Faction:
Species: Human
on Thu Aug 14, 2014 2:36 pm
*NOTE: Regarding the calculation of the length of the F-1 Tython MkII;

Obviously, because of the different scale, I could not use the PCG standard of 1:10 studs-to-meters. As the average human male is approximately 1.75 meters, and the standard LEGO minifigure is almost exactly 5 studs long, one stud would equate .35 meters, or 35 centimeters. As the F-1 is 47 studs long, this would bring its length measurement to nearly 17 meters.

As a result of these calculations, I would like to propose the official minifigure-scale measurement ratio to be 1:.35 studs-to-meters. I will be using this scale myself.

Additionally, if anyone chooses to double-check my work (which I recommend) and comes up with something drastically different (10% error or above), please let me know so I can check and fix the scale/measurements accordingly.

Thank you,
--Siriondil Daragon

_________________
I like cookies.
Permissions in this forum:
You
cannot
reply to topics in this forum