Join date

: 2013-05-19


Faction

: Phoenix Command Group


Posts

: 870


Location

: Adventure Comix Studios

Character sheet
Faction: Phoenix Command Group
Species: Human
on Tue Oct 07, 2014 1:48 pm
~ Start Entry ~
Authorized by the Perimeter Defense Directive in the 2360s, the Steamrunner-class vessels were designed for patrolling the Federation borders, responding to border incursions, and for intelligence gathering.
Ships of this class saw action at the Battle of Sector 001 in 2373, where several were lost. Several other Steamrunner-class starships were involved in the Dominion War, and participated in Operation Return in 2374 and the second Battle of Chin'toka in 2375. Several ships of the class were stationed near Deep Space 9 during the war.
(There's not much information on the Steamrunner, and I'm a bit pressed for time so the information posted is from both the Memory Alpha and Memory Beta articles on the Steamrunner)
- Specifications -
Length: 375 Meters
Beam: 270.9 Meters
Height: 79.5 Meters
All other specs are kept in constant with standard retrofit procedures.
- Images -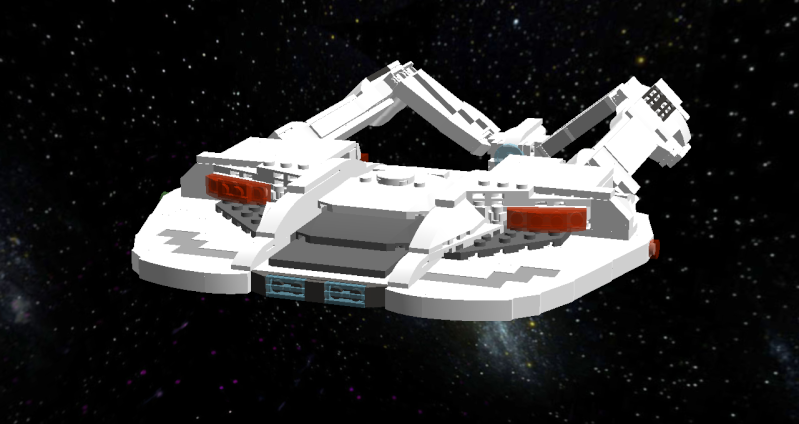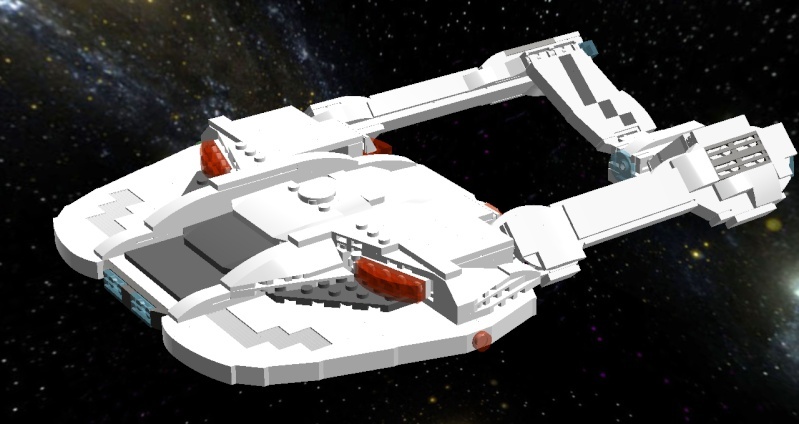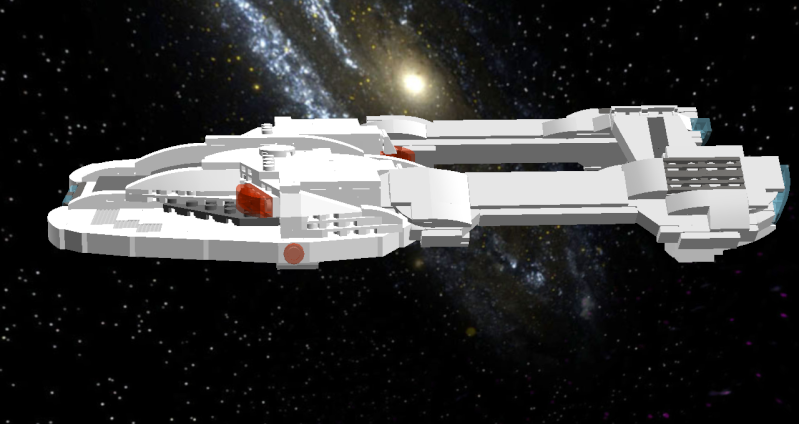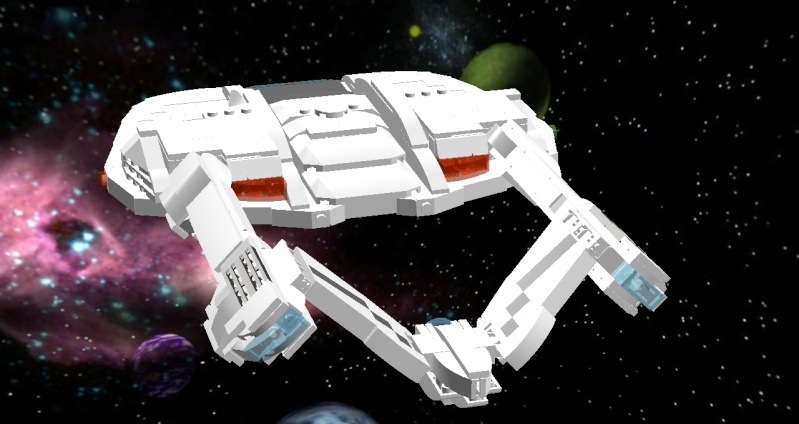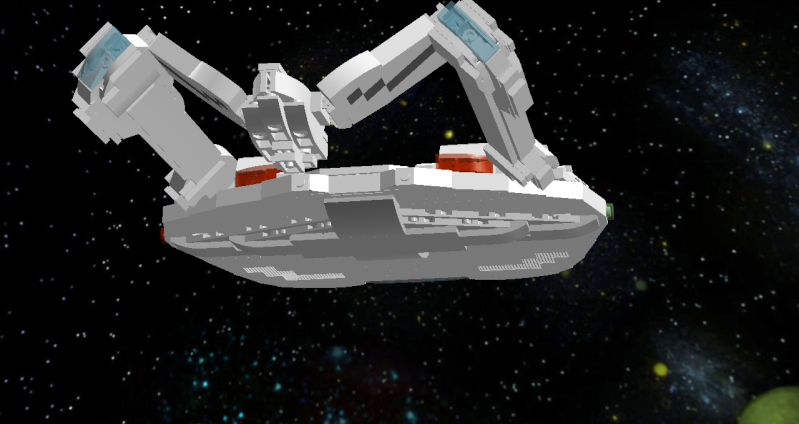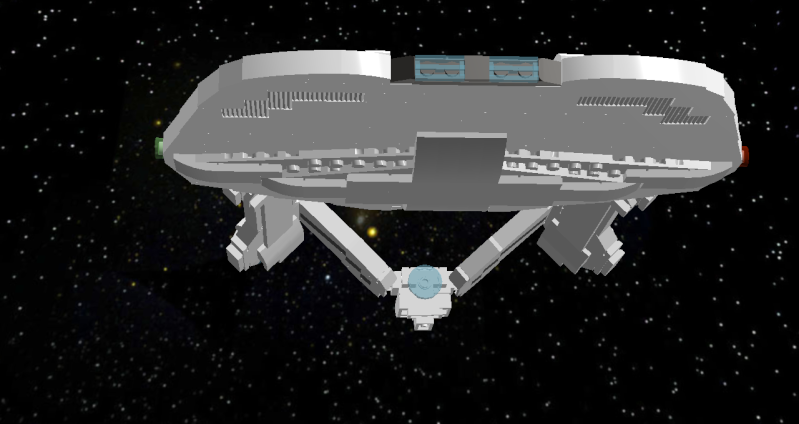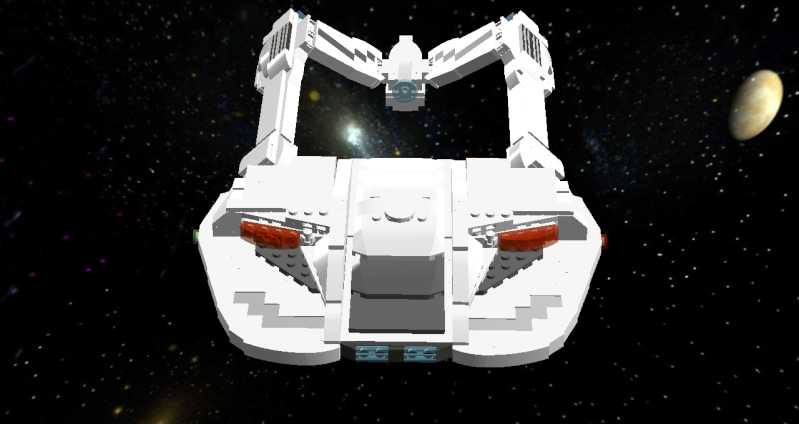 - .Lxf -
https://www.dropbox.com/s/9zoja720qvm4jf6/Steamrunner%20Class%20Mk.%20II%20-%20Perfect%20Grade.lxf?dl=0
~ End Entry ~
_________________

"The enemy gate is DOWN "
Andrew "Ender" Wiggin
Star-Hunter wrote:We channeled pure Jred into Texas to keep it red
was scary for a second
on Tue Oct 07, 2014 1:51 pm
It looks great!

The underside seems a little plain to me but it's still great there and a great everywhere else!  The Steamrunner is a cool ship, it's a lot more unorthodox than the Akira, but they both have that Federation-y feel to them.
Join date

: 2014-05-27


Faction

: Phoenix Command Group


Posts

: 1011


Location

: Classified

Character sheet
Faction: Phoenix Command Group
Species: Khent-sa
on Tue Oct 07, 2014 2:02 pm
Wow.... getting all those angles to line up must've been hard. That alone is commendable, never mind you made the rest of the ship look really good too!

The steamrunner is one of my favorites from a design perspective (even if it makes no sense

) and you caught it beautifully here. Great job!
_________________
~Tetrahedron the Deceiver,
Locutus of Geometry
, Chief Librarian of the Phoenix, Mathematical Bloodletter, First Captain of Vanguard Fleet
Meanwhile, on the chat....
Arik wrote:I'm ready to get back to worldbuilding now...
Tetrahedron wrote:I'm not sure if we should interrupt Ant like this...
He might kill us with his cow bombs
Star-Hunter wrote:"He might kill us with his cow bombs."
I'll take phrases I never thought I'd hear in my lifetime for $500
on Tue Oct 07, 2014 2:41 pm
Good work, J-red! I'm not very familiar with the Steamrunner Class, but as a ship, this thing is great! I'm excited about your releasing of so many of your classic ships in Perfect Grade. You've done an excellent job!
_________________
Jesus Christ is the only Way to Heaven [see John 14]
P.S.S. Steadfast, my Flagship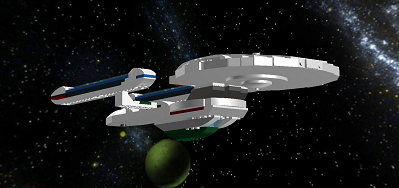 "All that is necessary for the triumph of evil is that good men do nothing."  ~Edmund Burke
on Tue Oct 07, 2014 3:41 pm
Pure awesomeness. Just pure awesomeness. I'd look up Steamrunner pics and find SOMETHING inaccurate about it, but nothing wrong with it. So I don't feel like messing with the awesomeness. NICE work J-red! I love the Steamrunner...
_________________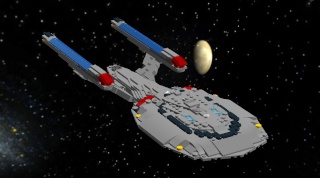 Dino27
"For honor,

   for valor,
 for cookies;  
   and for
friendship!
"   

on Tue Oct 07, 2014 4:07 pm
Epic ship! I'm not really into classic ST, but this is awesome.

The building techniques you utilized in this model are really cool. Great job!
Join date

: 2013-05-19


Faction

: Phoenix Command Group


Posts

: 870


Location

: Adventure Comix Studios

Character sheet
Faction: Phoenix Command Group
Species: Human
on Tue Oct 07, 2014 11:54 pm
@ Talmid - Thanks! Though, you must admit, when you look up the Steamrunner, you'll notice, the underside is already pretty plain to begin with.

@ Scare - Glad you like it! I've got more to come as well!
@ Dino - High praise coming from the man that knows everything about canon starships.

I will say, I'm pretty sure the deflector section is smaller than it should be, but it really couldn't be helped honestly, I don't know how I could've made it bigger but kept everything else in scale.
@ PXR - Danke! I wouldn't consider this "classic" ST.

This is from the Next Gen era. If I recall, they're most noticeable in Star Trek: First Contact and in the "Fall of Angels" episode in Deep Space 9. It's a shame they weren't more prominent, I wish that fleet action was used more in the ST series, because seeing massive fleets engaged in conflict is so much cooler than seeing ships go one on one. Even though that can be pretty cool too. (See Battle in the Mutura Nebula)

_________________

"The enemy gate is DOWN "
Andrew "Ender" Wiggin
Star-Hunter wrote:We channeled pure Jred into Texas to keep it red
was scary for a second
Permissions in this forum:
You
cannot
reply to topics in this forum