Join date

: 2013-05-19


Posts

: 381


Location

: Aboard the IFS Varda, viewing construction of the next flagship.

Character sheet
Faction:
Species: Human
on Fri Oct 10, 2014 7:31 am
Impossible-- no ship that small has a cloaking device!

_________________
I like cookies.
Join date

: 2014-05-27


Faction

: Phoenix Command Group


Posts

: 1011


Location

: Classified

Character sheet
Faction: Phoenix Command Group
Species: Khent-sa
on Fri Oct 10, 2014 1:39 pm
How is it that you can build both one of the biggest and one of the smallest ships in the PCG-verse, and they're still both awesome?

Also, I suspect this is the smallest ship, size-wise (J-red's new tiny ship might outdo it... actually, I think it does.

). Anyway, this is still really awesome, even though is appears to have twelve pieces, max.

_________________
~Tetrahedron the Deceiver,
Locutus of Geometry
, Chief Librarian of the Phoenix, Mathematical Bloodletter, First Captain of Vanguard Fleet
Meanwhile, on the chat....
Arik wrote:I'm ready to get back to worldbuilding now...
Tetrahedron wrote:I'm not sure if we should interrupt Ant like this...
He might kill us with his cow bombs
Star-Hunter wrote:"He might kill us with his cow bombs."
I'll take phrases I never thought I'd hear in my lifetime for $500
on Fri Oct 10, 2014 2:23 pm
Wow, S-H. That is an awesome ship. Small, yes. But still great? Yes.

_________________
Jesus Christ is the only Way to Heaven [see John 14]
P.S.S. Steadfast, my Flagship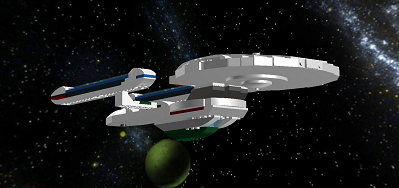 "All that is necessary for the triumph of evil is that good men do nothing."  ~Edmund Burke
on Fri Oct 10, 2014 6:21 pm
I LOVE IT! It's such an aesthetically pleasing design. And you did some great back-story for it too.

Supe. LOL! Very, very funny!
_________________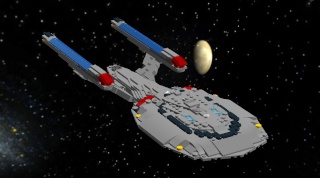 Dino27
"For honor,

   for valor,
 for cookies;  
   and for
friendship!
"   

on Sat Oct 11, 2014 10:32 am
Great little ship! I love the design! Really like the use of those pieces; very unique!

Permissions in this forum:
You
cannot
reply to topics in this forum