on Sun May 31, 2015 6:42 pm
"My husband is proof that the trick to being an inspiring commander is to lead through respect rather than fear. And to wear a hardsuit."
-Lady Major Hope Greylark-Lorewick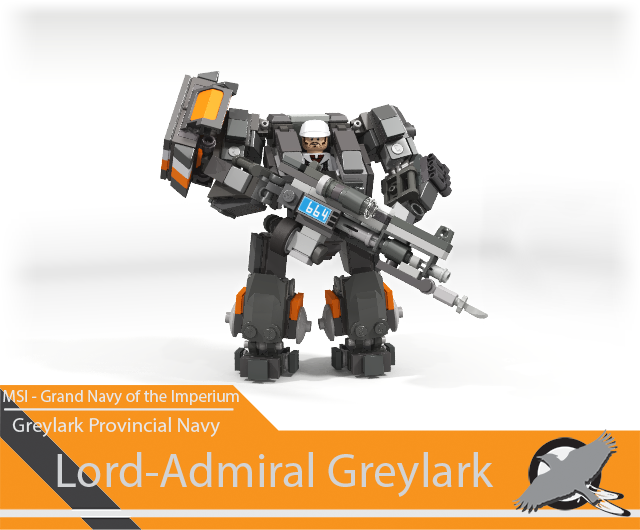 Lord-Admiral Meikall Greylark is one of the Minotaur Space Imperium's top-ranking naval commanders, as well as presiding lord over the Greylark landhold on New Carradock, and commander of the Greylark Family Provincial Navy and Militia, New Carradock's militia-styled military force.
- Full Name/Title:
Lord-Admiral Meikall Amelaurd Greylark
- Physical Description:
Six feet (and half an inch) in height, of average-build, with a slightly dark complexion and dark reddish-brown hair color. His hair is a of medium-short length and often unruly, but now beginning to bald, and he keeps his beard and mustache in the same style now increasingly popular among the Navy's officers. Usually seen wearing a basic vehicle pilot's jacket and gear over his white admiral's uniform, and frequently dons his old modified Naval Marine hardsuit while on active military duty.
- Age:
47
Other Stuff still in progress.

Don't worry, I'm nearly finished. And I'm practically writing a small novel for his bio, so you won't be bored when it's finished...

.lxf File
Creator's Notes:
So, this is my new character for the MSI.
If you can't tell (

), I'm moving away from my "Arnhem" stuff. I might revisit it later, but basically I'm gonna go with a style that fits the MSI better.
I already have loads of material, with a lot of it quite close to completion, so hold your horses for just a little while and hopefully you'll see some nifty stuff.

_________________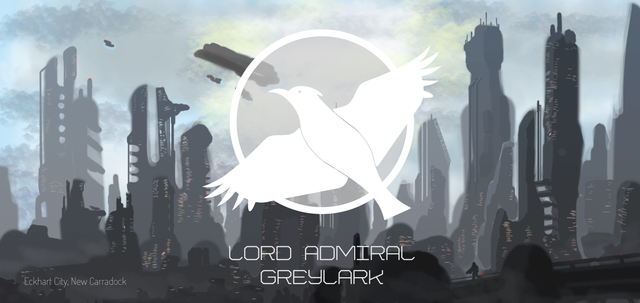 on Sun May 31, 2015 7:48 pm
This is already nifty, and promises very good things to come!

_________________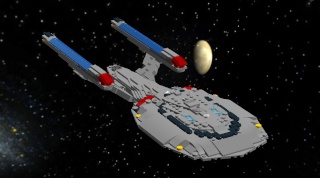 Dino27
"For honor,

   for valor,
 for cookies;  
   and for
friendship!
"   

on Sun May 31, 2015 10:36 pm
That is one sweet hardsuit. I love the huge shoulder bulge thing.

_________________
Someday someone may kill you with your own gun, but they should have to beat you to death with it because it is empty.
~/Com|Ant~
Arik wrote:Sadly, it's a doomed attempt. The Illuminati infiltrated the US government before it even was the US government,
on Tue Jun 02, 2015 11:19 pm
I must say that I really like where this is going. I think this character fits perfectly into the MSI. *reminds self to add content to Velonna and other planets*
_________________
ImperatorDamirius
on Wed Jun 03, 2015 1:56 pm
I'll try to get his biography up soon (it's about two-thirds finished thus far). I've got loads of possible backstory for the MSI in it, which I'll let you look through and modify when finished.
By the way, do we have much of a time frame for when the whole civil war thing happened? In my character's bio I have it around 20-25-ish years ago, and having lasted maybe a few years, but if you would like to change it feel free. (Just preferably do it before I write my entire character's background based on it

)
Also, do we have any other particular "events" set up between said war and the present? I noticed the Republican Rebellion thing you just posted, so I'm assuming that's at least one detail I can throw in.
...Actually, I might just post my bio without much between the Velonnian civil war and the present day, and just fill it in later once we've got it fleshed out better.

That'll help me get it posted sooner, too.
_________________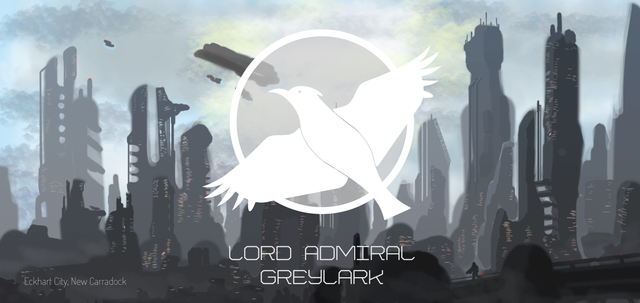 on Wed Jun 03, 2015 4:15 pm
I'm looking forward to it.
I think 20-25, maybe 30 years since the Velonnian Civil War is about right. I have my character at about fifty now, so that would put him at around the right age during the war (maybe a little young, but it seems like most of our characters are pretty much prodigies.

) I feel like making it any shorter than that would take away some of the "venerable institution" air of the Imperium.
Other than the Republican Rebellion, I don't have any specific events. Probably at some point we could throw in a conflict or two with the PCG/Federation or other factions (in the interval between this site being founded and the Creation Lab being closed, the MSI waged an extensive war with Talmid's Federation, though I don't think that's cannon here). Nothing else is actually fleshed out though, as far as I can remember.
_________________
ImperatorDamirius
on Wed Jun 03, 2015 5:06 pm
Sounds good. And I think I'll make it slightly ambiguous in my character's bio just in case.


Gotcha.
_________________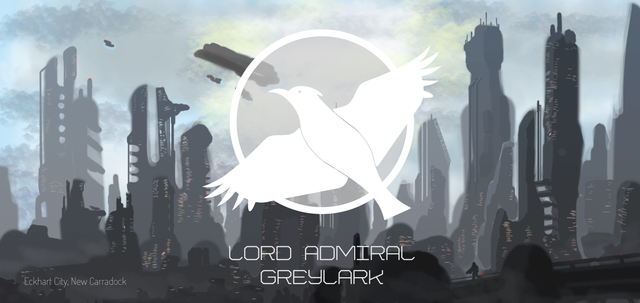 Permissions in this forum:
You
cannot
reply to topics in this forum