on Thu Jun 13, 2013 5:17 pm
This is my attempt to provide a remedy to one of the most unusual, well-thought-out, and interesting methods of warfare yet known to the PCG, insects.
     This technology package is currently untested against the enemy that it is intended to protect against as we have yet to actually
capture
and
study
any live insects. So until we can determine their capabilities and survivability to various weapons systems, we are essentially taking shots in the dark at an enemy we know practically nothing about, beyond the fact that they are absolutely lethal. Nevertheless, our current defenses fall utterly short of protecting us against these creatures; so if we wish to win, we must experiment in the field, for now.


External Additions




Automated, Rapid Activation, Phase Cloaking System: This is the fastest working phase cloaking system yet, allowing a ship the chance to shift out of phase before the bugs even reach the ship.



Rapid Fire, Point Defense Phaser system: Shoot 'em out of the sky (er, space ) so that they never get on your ship in the first place.

Rapid Fire, Belt Fed, Micro Photon Tracking Torpedo Point Defense System: Bang bang bang, no more bug boarding craft.

Ships already fitted with phase cloaking systems, high accuracy, rapid fire capable phasers, or a multitude of torpedo launchers may wish to forgo the use of additional, bulky, time and money consuming to build, external systems.
Internal Additions


Between Decks Shielding System: Keep those pesky bugs contained so they can't overrun your entire ship.



Force Field Containment System: Hold the insects in one place. This system forms a free standing force field that is a fraction of an inch away from walls or decks. This can be used to capture the bugs in a force field and preventing them from coming in contact with anything that their acidic spittle can destroy 



Ceramic/Polymer Composite Plating: By placing a thin layer of protective plating on the outside of bulkheads and decks, the corrosive spit will now take an as yet unknown time to breach barriers. At the very least it is expected to offer approximately twenty minutes of additional time before invading insects can bypass bulkheads and decks, and may offer up to one-hundred-eighty minutes of additional time.   

Micro-Tractor-Beam System: Grab up to 200 bugs per square km of deck area at the same time. Hold them in place, throw them into each other, or pull them away from walls or crew.  

Holographic Defense Matrix: This system allows all sorts of clever pest eradication programs, from holographic soldiers that the bugs can't hurt, to place-anywhere walls that their spit can't corrode, to blazing fires and high voltage electrical strikes that are completely controlled by the ship's computer.

Photon Grenade Turret System: blow those bugs to pieces before they can spit holes in your nice, freshly painted bulkheads!

Chemically Propelled, 50 Caliber Duranium Slug, Minigun Turret System: They can run, but they're still gonna need more than a band-aid.

Molecular Disruptor Turret System: If phasers don't phase them, then perhaps having their molecular structure torn apart from the inside will.

Sonic Grenade Turret System: If traditional weapons aren't effective, then perhaps a more unique weapon will do the trick. 



High-Capacity Short Range Transporter System: This system can transport a one-hundred crew to safety in a minute, or two-hundred-fifty insects into the void of space in the same time.

Listed above is a varied set of technologies and weapon systems, ranging in purpose from buying a little more time, to wiping out what's bugging your ship.
Personnel Equipment




Personal Force Field Generator: Repel aggressive bugs and their slobber for three-five minutes of safety.

Emergency Transporter Armband: Allows for a single use, short range, emergency site-to-site transport to a safe zone.

30 Caliber Duranium Slug, Rail-Gun Carbine: Not as light as a type-II sidearm, but the slight added weight of this sleek weapon adds far more confidence in battle knowing that you won't die after watching your phaser beam bounce harmlessly off of a bug's exoskeleton. It isn't quite as effective as the dedicated front-line combat weapons handed out to Marines and Star-Quest, but it isn't as heavy or cumbersome either. It preforms its intended role of being handed out before a battle and saving your skin should things go wrong.

Molecular Disruptor Rifle: Vaporize stubborn insects! Unfortunately since this model was built hastily, it doesn't have the best rate of fire, nevertheless, those bugs won't be giving you any trouble after they get of taste of having their molecular structure disrupted!



Molecular Disruptor Pistol: Although it is somewhat underpowered, requiring multiple shots to do any serious damage, and even more to actually incapacitate a bad buggy, it is quite capable of delivering the necessary shots quickly. It is small and light enough as to be convenient to strap to a belt, but it is by no means overkill. 

Telescopic, Multi-Use, Stun Baton: Out of ammo? Got twenty bugs chasing you? A good last ditch effort to stay alive is to give them Twenty-four-million volts... it's a whole new kind of bug zapper.

Listed above are some items that will
greatly
increase the survivability of typical, non-combat crew members. These items are not intended to replace dedicated front-line combat gear, rather, these supplies are meant to
supplement
the typical equipment of PCG crew; thus allowing them the ability to escape infested areas, letting the more dangerous automated defensive tech to deal with the bugs.
_________________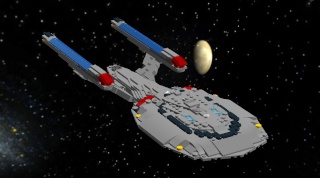 Dino27
"For honor,

   for valor,
 for cookies;  
   and for
friendship!
"   

on Thu Jun 13, 2013 6:55 pm
Also, vacuum systems work well.

on Thu Jun 13, 2013 8:09 pm
Vacuum, as in, of space, or as in.... VVVVVVMMmmm NOOOOO!!!! THERE WERE LEGO PIECES ON THE FLOOOOOOR!!! ? 

I'll assume the former. The vacuum of space is effective... to a point... when the bugs have already been hit by a cleansing ray.. They can hold on too well, and the loss of crew makes the whole business of using space vacuum as a weapon.. tedious at best. Besides, you can still let them fly into space with this system, you just get to shoot them on their way out.

_________________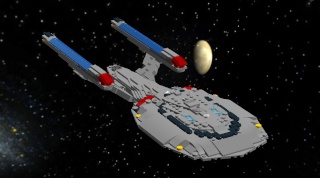 Dino27
"For honor,

   for valor,
 for cookies;  
   and for
friendship!
"   

on Fri Jun 14, 2013 9:47 am
Vaccum as in space, which is how I got rid of them when they boarded the
Light Myst

on Sat Nov 16, 2013 3:41 pm
Sorry for reviving this topic, but I just realized that you used the term 'cleansing ray.'
Now, I can't remember the ST episode, nor find it, but I remember that there was one time when Picard was stuck in the Enterprise when it was being cleaned at Spacedock. Essentially they just scan a beam goes through the ship's walls and scans the entire ship, killing all life throughout the ship in an effort to eradicate the vermin. My question is: WHY ISN'T THAT BEAM BE USED AS A SHIP WEAPON?!

on Sat Nov 16, 2013 4:10 pm
Becasue it would be way too OP and ST couldn't use it for that reason, but they first made it, like other things, because they didn't think things through and the story-writers and directors are complete n00bs with no sense of story, universe creating, or (especially) realism but instead just have a million and two "DEStROYZ 9001 PLANTZ PLanETSZ IN 1/2 CHOTZ!!!! OMGOODNESSS!!!" type stuff in their universe. Others in this category are transporter beams, way to many big bad will-destroy-everything OP ships that get unrealistically defeated by something of stone-age quality compared to them, lack of decent firearms but still has-way-to-many-settings phasers, OP shields and weapons that either work way to well or not at all, etcetera etcetera.

Other than that, it's a fun universe. But it needs certain things to be ignored (like transporter beams, which opens up the need for drop-ships n stuff), and to be toned down to a decent level of play with other sci-fi theams like SW, Halo, SoaSE, ME, etcetera.
_________________
Someday someone may kill you with your own gun, but they should have to beat you to death with it because it is empty.
~/Com|Ant~
Arik wrote:Sadly, it's a doomed attempt. The Illuminati infiltrated the US government before it even was the US government,
Permissions in this forum:
You
cannot
reply to topics in this forum