Join date

: 2013-05-19


Faction

: Phoenix Command Group


Posts

: 870


Location

: Adventure Comix Studios

Character sheet
Faction: Phoenix Command Group
Species: Human
on Wed Aug 26, 2015 11:26 am
AHA! I thought it looked kinda like a Viper! Now I know why.

Looking pretty good so far, it just needs some greebs.

_________________

"The enemy gate is DOWN "
Andrew "Ender" Wiggin
Star-Hunter wrote:We channeled pure Jred into Texas to keep it red
was scary for a second
on Tue Sep 08, 2015 2:11 pm
Updated the topic with pictures! Statistics are coming as soon as I fill out this declassification paperwork. Here's a convenient
link back to the first page
.
_________________
-- SERVICE RECORD --
Captain Nathaniel Pike
Serial number GC-296-775
Member of the Council of the Phoenix
Captain of the PCG Fairland
-- Status - ACTIVE --
on Tue Sep 08, 2015 2:34 pm
An absurd, probably-OP monstrosity. I love it.

_________________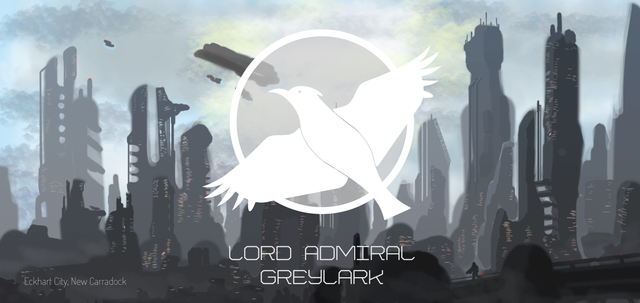 on Tue Sep 08, 2015 2:34 pm
Quite nice, very nice! Great job on the detail! The bussard and exhaust nacelle structures are very well done, not necessarily elegant, but very rugged looking, distinct, and original. I think the square shape makes it a little hard for me to guesstimate the size of this ship on glimpses alone; the side and top profiles help greatly! The ship is big! I like.
on Mon Oct 26, 2015 9:22 pm
I second S-H's opinions.

This is arguably one of your best ships yet, Space! Love the resemblance to contemporary naval vessels...ships like that always interest me, for some reason. This thing's a beast! Well done!
_________________
Jesus Christ is the only Way to Heaven [see John 14]
P.S.S. Steadfast, my Flagship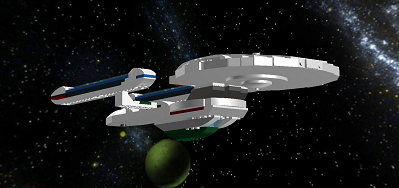 "All that is necessary for the triumph of evil is that good men do nothing."  ~Edmund Burke
Permissions in this forum:
You
cannot
reply to topics in this forum