on Thu Aug 13, 2015 10:58 pm
ELDEEDER file
The role of Star Force's little destroyer is now filled by the F-585c Freesprite.
The third instance of USFI's 'Sprite line took more time than expected to get released and cleared for military use.
A 5th Generation Star Force fighter designed at the same time as its Aerosprite and Windsprite, the F-585c Freesprite wears the same type of weapons and engines, although the latter has undergone various testing for optimization to work for the Freesprite's role.
The F-585c is a Heavy Interceptor, armed with extra external munitions to ensure the destruction of the intercepted. An extended nose provides another 2 micro photon torpedoes to the other 'Sprite's complement of 10, for a total of 12 destructive warheads, for destruction, you know.
Finally, the Freesprite features four MP-600 phaser cannons, double the two MP-600s on the Aerosprite or the two MP-550s on the Windsprite.
All of this requires a lot of energy, which the dual dilithium core engines provide more than enough of for such a small aerospacecraft. Yet the Freesprite carries about 122% of the weight of the Aerosprite, something the engineers over at United Star Fighters Incorporated spent some time ruminating on, before releasing the Freesprite three months late - but better late than never.
~Stats~
Armament:
- x4 MP-600 SubLite Phaser Cannons
- x1 Universal Torpedo Launcher
- x4 mini munitions slots
Defenses:
- Ablative armor plating
- Deflector shields generator
Power systems:
- Micro dilithium processing core
- Sublight impulse engines
- Chemical burn thrusters
Speed:
- 5/5 stars
Agility:
- 4/5 stars
Durability:
- 2.5/5 stars
on Fri Aug 14, 2015 12:26 pm
Nice fighter again, Talmid! I'm really liking the little flared-up wingtips. Nice technique.
_________________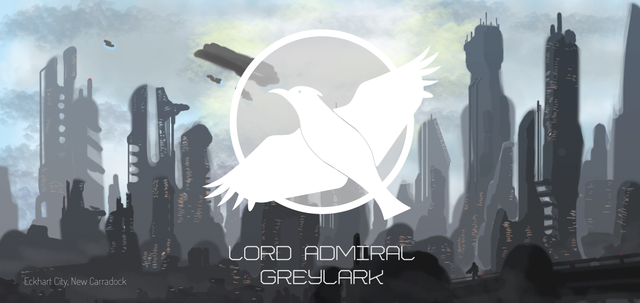 Join date

: 2013-05-19


Faction

: Phoenix Command Group


Posts

: 870


Location

: Adventure Comix Studios

Character sheet
Faction: Phoenix Command Group
Species: Human
on Fri Aug 14, 2015 12:42 pm
Nice little fighter! Very A-Wing reminiscent (one of my personal favorites from the Star Wars universe) however, I don't know that this could be classified as a heavy interceptor.... it seems far to light to be "heavy" if anything this is a light interceptor, especially when compared to interceptor of the current day. Interceptor isn't actually a class or type of fighter, it's more of a job role, example, F-15s and F/A 18s typically have interceptor roles now, back in their service time, F-14s took the same role and they weren't even considered "heavy" interceptors. This is much smaller than any of your other Star Force aircraft, so labeling it a "heavy" just doesn't quite seem to fit it.
_________________

"The enemy gate is DOWN "
Andrew "Ender" Wiggin
Star-Hunter wrote:We channeled pure Jred into Texas to keep it red
was scary for a second
on Fri Aug 14, 2015 12:49 pm
Thanks all!

The "heavy" comes from that the Freesprite is heavier than the other interceptor craft, the Aerosprite and Windsprite. Relative to them, the Freesprite is the heaviest, so while they're just Interceptors, the Freesprite is a Heavy Interceptor. There could be a better name to use tho.

Permissions in this forum:
You
cannot
reply to topics in this forum