on Sat Apr 09, 2016 8:44 pm
Heyo! Sorry I haven't been around for a while; I had to send my computer to a repair center across the country and it was gone for a month, so I couldn't build anything new. But, it's back now, so that means I can actually build stuff again!
Here's a teaser pic for a project I'm working on.
Teaser: The NDY Reaper:
As you can see, I've only just begun this project and it likely won't be finished for a while. But, it will be finished eventually, so stay tuned!
_________________

on Sat Apr 09, 2016 9:09 pm
Looks structural and artistic from what I can tell now, which isn't much. The finished project will be amazing, I am sure. o.O
Join date

: 2014-05-27


Faction

: Phoenix Command Group


Posts

: 1012


Location

: Classified

Character sheet
Faction: Phoenix Command Group
Species: Khent-sa
on Sat Apr 09, 2016 10:11 pm
Woo... that does indeed look fancy. Very promising design there; eager to see what comes of it.

And don;t worry about not being active; site's been just about dead for a month now. No idea why, but there you go.

_________________
~Tetrahedron the Deceiver,
Locutus of Geometry
, Chief Librarian of the Phoenix, Mathematical Bloodletter, First Captain of Vanguard Fleet
Meanwhile, on the chat....
Arik wrote:I'm ready to get back to worldbuilding now...
Tetrahedron wrote:I'm not sure if we should interrupt Ant like this...
He might kill us with his cow bombs
Star-Hunter wrote:"He might kill us with his cow bombs."
I'll take phrases I never thought I'd hear in my lifetime for $500
on Sun Apr 10, 2016 12:58 pm
Ooooooh. I like where this is going!

And yes, the site is strangely.... dead.
_________________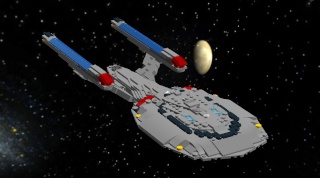 Dino27
"For honor,

   for valor,
 for cookies;  
   and for
friendship!
"   

on Sun Apr 10, 2016 9:29 pm
I have been working on my latest Star Trek Talmidon episode which I will definitely share here when it is done, however I am finishing my school year so my work is sporadic.
I sort of was working on an "economy" Star Falcon some time ago but it didn't get anywhere, so I won't share that.

on Sun Apr 10, 2016 10:48 pm
It's a shame the site has been that empty lately. I'll try to stick around as much as I can and help liven things up a lil' bit.

Also, the Reaper is coming along famously. I hope to have it posted sometime this week.
_________________

on Mon Apr 11, 2016 11:30 am
That's gonna have a beautiful profile when it's done. It's purdy looking already.

And as to the site's activity, that can be explained easily with a set of mathematical formulas representing some of the key theories behind Lego Building.
-The first is this: The Skill (represented by
s
) of a given builder is directly proportional to the Age of the builder (represented by
a
) after a certain minimum age when that builder becomes genuinely talented with Lego construction (most mathematicians use the uppercase letter
Q
to represent this staple of Lego Theory).
The formula would thus look something like this:
s = (a - Q)
To explain in basic terms, the older you are, the more talented you become as a builder due to the constant exposure to raw imagination and molded ABS plastic. There's a great deal of debate over what age
Q
is, but most Lego theorists agree that it is typically between the ages of 8-12. For our purposes we'll average this into 10.
As such, most builders, by the age of, say, 18, would have a Total Accumulated Building Skill (TABS) of 8.
(Also note that there is no static skill level represented by a builder's TABS rating, as TABS is relative to several factors [known as the "base building skill" in most circles] which are purely theoretical and thus won't be discussed at present. Instead, TABS is a multiple of whatever "base building skill" a builder has to begin with, and is intended to indicate how far they have improved in their building career.)
-Now that we have explained that, it is also important to know about two external, non-Lego-related factors which have an affect on this.
First of all, it should be explained that the mathematical quantity known as Real Life increases proportionately to Age.
As such, the older you are, the more Real Life you will be exposed to on a regular basis.
(Though some have suggested an alternate, more static model for Real Life exposure, which is shown here:)
Spoiler:
And second, we all know that Real Life is directly proportional to Busyness.
Therefore:
(
s
+
Q
) =
a
=
R
=
B
, or
B
= (
s
+
Q
)
Long story short, the amount of skill (after a certain point) is inversely proportional to the amount of time you have to use that skill.
_________________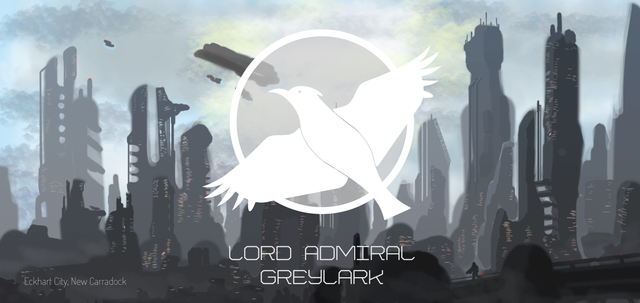 on Mon Apr 11, 2016 11:37 am
I've been snooping around when I can, been working on a few projects but nothing's finished as of yet. Most of my internet time is taken up playing Warframe.

It seems like there's always people online but there hasn't been much activity lately.
@Arik: What a delightful and comprehensive post, and so beautifully illustrated with accurate, informative diagrams. Your presence truly graces this forum with immeasurable knowledge and happiness.
_________________
-- SERVICE RECORD --
Captain Nathaniel Pike
Serial number GC-296-775
Member of the Council of the Phoenix
Captain of the PCG Fairland
-- Status - ACTIVE --
on Mon Apr 11, 2016 1:59 pm
@Arik: That makes a lot of sense, actually. As I have recently begun calculus at my school, I can now see that my value for R has increased tenfold over the past two weeks, and thus has brought my S value down to a very small number. Dude, you're a genius.

_________________


Permissions in this forum:
You
cannot
reply to topics in this forum