on Mon Jun 24, 2013 10:33 am
Velonna
Velonna is the capitol of the Star Imperium: the seat of government and the bright jewel of Imperial space. Modern Velonna is home to a thousand different species, from humans to bothans to Durin to Klingon. The world is covered with huge swaths of glittering cities, which are surrounded by towering, majestic mountains covered with forests and capped with snow. The planet contains two large oceans, which are dotted with both forests of massive trees that grow off the tops of underwater peaks and by massive rock spires that extend from the bottom of the ocean.
The planet is also filled with a web of extensive cave systems. These caves penetrate deep into the planet's crust, and in a very few places deeper still. Many of these caves have been commandeered and turned into mines, subways, and military installations.
The cities on Velonna are magnificent. Most are multilayered, with massive, flat planes stacked on top of one another, each one holding hundreds or thousands of buildings. High-rises extend through multiple levels, and the top level of each city is a huge, beautiful spaceport, with glittering spires and landing pads that can service even small capital ships.
The most glorious city of all, however, is Urbis Magnus, the capitol city of the capitol planet. Urbis Magnus is built into the Great Mountain, the tallest mountain on a world full of mountains. The Great Mountain reaches so high that it extends to the upper levels of the stratosphere. Twelve massive disks built around the mountain make up the city's primary bulk, with numerous smaller platforms extending out from those. The disks and platforms are covered with massive buildings, and landing bays. The city extends into the mountain, filling it with factories, power generators, military installations, and transportation shafts. The Great Mountain's peak is covered by Velonna Tower, a huge hexagonal structure that reaches into the planet's low orbit. Velonna Tower is the ceremonial seat of the MSI government, though truly important officials generally remain either in the Palace of Lords (a vast command bunker underneath the Great Mountain with a misleading name) or the Naval Base above.
Being the MSI's capitol, Velonna is heavily defended. It is surrounded with a globe of C-6 StarTurrets. The surface is dotted with surface-to-space artillery, each unit protected by a bunker and positioned on a mountain. The planet's moon, Celestus, is home to the Celestus Naval Base, around which a sizable fleet is stationed. Celestus Naval Base is an extensive series of buried bunkers, a sprawl of fortified barracks, armories, and support buildings, and dozens of drydocks and construction facilities, both on the surface of the atmosphere-free moon and in orbit. Finally, a massive hangar bay is built deep in the moon, offering a home for both unused small craft and several wings of active-duty starfighters and shuttles ready to defend the MSI's capitol. 
Velonna was originally populated by humans. It was targeted for colonization by ancient human empire millennia ago. The empire, unknown in name or origin, never achieved faster-than-light travel. The sleeper ship arrived at Velonna hundreds of years after its sender fell. The colonists found no natives, and expanded their colony rapidly. However, in an unlikely turn of events, another colony ship arrived at Velonna. This ship was filled not with humans, but with the remnant of the Chiv'nae, a species of insectoids, who had been expunged from their own planet by a worldwide disaster. The newcomers, who had far superior technology to that of the humans, meant to take Velonna as their new home planet and did not want to share it. They shot down the human colony ship, which was still in orbit, acting as a communications satellite and a surveying post, and proceeded to raze the humans' primary city. The humans, however, managed to mortally injure the Chiv'nae starship, forcing it to crash-land on a continent opposite to the human civilization.
For about four hundred years, the humans and the Chiv'nae made no contact with each other. Each built their own civilization, at first fortifying it in anticipation of attack from across the ocean, but each slowly forgetting the other as time went on. Finally, the humans achieved the ability to send relatively crude observation satellites into orbit. What they found was disturbing: the Chiv'nae were indeed real, and had spread across their own continent in incredible numbers. Their massive hives, built into mountains and seeming to be spreading into the ocean, teemed with insectoids, which had been hard at work increasing their technological ability.
The humans, remembering the legends of thousands murdered by the fearsome insects, prepared for war. A navy was built, and a huge collection of nuclear warheads was created, along with intercontinental missiles for each.
As the humans did this, however, the Chiv'nae finally sent their own satellites into space. They, too, prepared for war, knowing that they would eventually make new contact with the humans and knowing also that they would need control of the entire planet if they were ever to make an empire for themselves in the stars.
The war that ensued was terrible. The two navies soon clashed, supported by squadrons of jetfighters as each side attempted to land an amphibious invasion force. Nuclear missiles flew in the hundreds, wiping out huge swaths of land before each side was able to develop effective systems of orbit-based anti-missile weaponry. Then the war reached even into space, as remotely-controlled satellites struggled to create holes through which missiles could reach.
The stalemate was finally broken when the humans developed and working magnetic acceleration cannon.  These were mounted on a few choice warships, and were used to propel nuclear warheads past the Chiv'nae Navy's anti-missile defenses, quickly eradicating the alien fleet. The human invasion force finally landed, fighting hard to secure a stretch of coastline, where airfields, artillery, and missile silos were rapidly constructed. From this foothold, the Chiv'nae continent was slowly and bloodily conquered by the humans, who finally exterminated the aliens a full two hundred years after the war began.
The war had heavily taxed the human population, but it had caused its technology to skyrocket; with the addition of captured Chiv'nae technology machines and techniques developed for the war, the Velonnian humans constructed their first space-faring vessels. They reverse-engineered the wrecked Chiv'nae starship's tunnel drive, giving themselves the ability to traverse the vast expanse between the stars within mere hours and days. Using these ships, the Velonnians began to colonize new worlds. Within fifty years, the worlds of Botaris, Axiad, and Maalis bore the flag of the Velonnian Imperium. Before long, they made contact with the Grelfucans and members of the Four Worlds Treaty, setting the stage for the formation of the Minotaur Space Imperium.
OOC: Sorry for the incredibly long description. I felt compelled to include both a detailed description of the planet itself and a full history of the world. For those of you who bothered to read the whole thing, questions, comments, and criticism are welcome!
_________________
ImperatorDamirius
on Mon Jun 24, 2013 11:55 am
Nice! And interesting history. It's like a revised version of the Cold War if it had turned into a true war, except in a more futuristic sense and in the classic humans-versus-aliens style conflict. Superb work with it, it's as if you took a common stereotype and made it fresh and new again.
As to the planet itself, lots of cool ideas. The multi-layer cities idea is awesome. I tried it myself a while back, even making a 5,000+ model of a city with it, but sorta rejected the idea due to a number of problems and the difficulty of pulling it off, so it's really nice to see someone else getting it to work.

_________________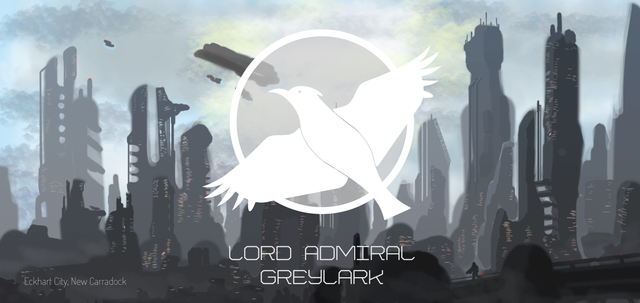 on Mon Jun 24, 2013 3:49 pm
Not even a long list of adjectives can properly describe the quality of the planet's description.

One thing though: it's Grelfucan. Not Grefulcan. Other than that, well, re-read my first line.
_________________
"No Better Friend, No Worse Enemy"

"Munit tome'tayl, skotah iisa." (Long memory, short fuse).
on Tue Jun 25, 2013 12:59 pm
That is one INCREDIBLE backstory! You REALLY put some time and thought into this!  :DI like your ideas here, great work! The combination of planet description and history is worthy of the finest Wookieepedia pages! 

_________________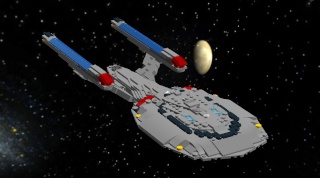 Dino27
"For honor,

   for valor,
 for cookies;  
   and for
friendship!
"   

on Tue Jun 25, 2013 10:06 pm
Arik: Thank you very much! Yeah, I guess that's kind of what I was going for. I made a point of leaving lots of very general descriptions of events so that I can write stories and things about it later. I'm not sure why it never occurred to me that I could include things in the PCG-verse that don't mesh well with the existing PCG-verse simply by putting it in the past...

ARC: Why, thank you! Right, I'll try to fix that as soon as possible. I also need to fix my annoying use of "reaching" and "reaches" in the same sentence when describing the Great Mountain (which also needs a new name).

Dino: Thanks! I guess you could say that. I pretty much just sat down and winged it, so I'm surprised that it turned out passably good.

_________________
ImperatorDamirius
on Wed Jun 26, 2013 10:32 am
What d'you think I did with Grelfucan, MAD?
_________________
"No Better Friend, No Worse Enemy"

"Munit tome'tayl, skotah iisa." (Long memory, short fuse).
on Wed Jun 26, 2013 2:58 pm
Uuuh... carefully planned it out over a period of weeks, and then slowly and meticulously wrote it and rewrote it until it was exactly how you wanted it?

By the way, "Grefulcans" has been changed to "Grelfucans."

_________________
ImperatorDamirius
on Wed Jun 26, 2013 4:36 pm
_________________
"No Better Friend, No Worse Enemy"

"Munit tome'tayl, skotah iisa." (Long memory, short fuse).

Permissions in this forum:
You
cannot
reply to topics in this forum