on Fri Sep 18, 2015 12:43 am
LDD File
The Star Thunderbolt is back, although it's a
lot
smaller now.  The previous models of heavy bomber were large and cumbersome, prone to power failure and too easy targets for enemy forces.  Ultimately their use was limited and the class saw an early retirement.
The new 'Thunderbolt II carries the role of strategic bomber.  Its small and sleek, light on its wings and quick at the thrusters.
Two dilithium processing cores housed in two streamlined underwing nacelles provide power for the craft's sublight impulse engines.  Chemical burners provide additional thrust.
Weapons include 2x MP1500 Medium Phaser cannons, a universal micro torpedo launcher in the nose, and four replicating small munitions slots.
With the big boats.
With the little planes.
on Fri Sep 18, 2015 10:17 am
Not bad! The angled wings give it a nice touch, and I like that little bomb bay in the underside. And it's veeery different from its predecessor, yeah.

_________________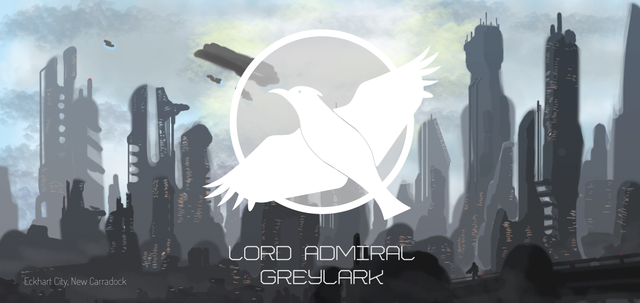 on Fri Sep 18, 2015 12:17 pm
Essentially, the only plastic retained from the original is the cockpit.
on Fri Sep 18, 2015 1:40 pm
I think a little bit better tapered nose would be better, and maybe taper the cockpit towards the back a bit more as well. Other than that it looks great, I agree with arik, the bomb bay is a cool touch.

_________________
Someday someone may kill you with your own gun, but they should have to beat you to death with it because it is empty.
~/Com|Ant~
Arik wrote:Sadly, it's a doomed attempt. The Illuminati infiltrated the US government before it even was the US government,

Permissions in this forum:
You
cannot
reply to topics in this forum