on Mon Jun 17, 2013 5:21 pm
Far to the edge of MSI territory lies a small group of clustered habitable worlds. These worlds, having discovered each other over time, have united under a single banner.
Out of a total of six inhabited worlds and several others claimed, Arnhem, the most centralized world, was chosen as its capital.
Arnhem rests as the home of humanity. From there explorers have discovered other species and planets, creating an expanding web of known worlds and star systems.
In time, they have met other beings, either stumbling upon them in their space travels or likewise being stumbled upon-
-The Nas'riin, superintelligent serpentine individuals hailing from their homeworld of Havalar.
-The Durin, small, analytical mechanical whizzes from the world of Devnar.
These three species have formed a mutual alliance of peace, and working together have made many accomplishments since they first met.
Serendipity, one of two colony worlds in the Four Worlds Treaty, is largely marked as the greatest accomplishment done by humans. Located close enough to Arnhem to have been colonized early, Serendipity even now has very little Nas'riin or Durin influence, and thus remains a predominantly human world.
Also due to how early it was colonized, the world was difficult to reach at first, and it took several months for either world to communicate with the other. As a result it was decided that Serendipity be recognized as an independent world, tasked with governing itself, and was later made the fourth ruling world when the Treaty was formed.
- = - = -
Out of character-speak (this section may be edited multiple times):
So, this is the sub-faction I've been carefully thinking through to use here. :PTo note, officially this is a member of the MSI. Less formally, I'd prefer to go through a bit of story stuff about how this place gets "discovered" or otherwise makes contact with the MSI first, so for the time being treat it like it's not quite a member of the MSI until I can get that story stuff put together.
Technology: To explain one of a number of important details, this group doesn't use PCG/Star Trek technology.  Or Star Wars. Or any other sci-fi tech. It's my self-assigned solemn duty to try and piece together a whole new science fiction universe of tech, most of which will be based as heavily on IRL-feasible stuff as possible. I'll likely begin to adapt others' tech later, though.
on Mon Jun 17, 2013 7:07 pm
Cool! Wonder if I can do something similar...I've been wanting to try and incorporate some more real-world-feasible stuff myself, from a few different sci-fi series I've enjoyed reading (and I think you can guess at least one...).

If I can't, though, may I join in your endeavor? Or would that start the whole joined-at-the-hip, nigh-invincible partnership we already have on the LMBs?
_________________
"No Better Friend, No Worse Enemy"

"Munit tome'tayl, skotah iisa." (Long memory, short fuse).
on Mon Jun 17, 2013 7:12 pm
@Arik: I like it! It's actually vaguely similar to a separate sci-fi universe I've been thinking about lately... which reminds me, I should try to incorporated that into the MSI... *adds that to my MSI do-to list*
@ARC: You're welcome to make your own sub-faction of the MSI. I've got it set up so that we're sort of a feudal-type government, with a bunch of different smaller "kingdoms" united under the Imperium's banner. The leaders of the kingdoms are the Lord-Generals, and the Council of Lords is presided over by the Supreme Admiral. I'd say the MSI probably has around ten or so Lord-Generals, plus the Lord Admiral of the Grand Navy of the Imperium, Grand General of the Grand Army of the Imperium, and Lord Commandant of the Imperial Marines.
Yeah, we like big titles around here.

_________________
ImperatorDamirius
on Mon Jun 17, 2013 9:06 pm
ARC: Yep. Actually, assuming you're talking HH, I've thrown in a tiny bit from there myself (well, of the super-miniscule bit that I know of it from my uber-miniscule research online

). To count other sci-fi sources I've drawn inspiration from, I've sadly fallen right back into my Halo ship aesthetic.

I've also taken Star Wars's ion drives (well, they real-world counterpart, anyway) and am working on ironing out the wrinkles in a hyperdrive/wormhole/warp-type tech I plan to use (sublight speed is just plain too slow to work, sadly, or I'd avoid faster-than-light travel entirely).
I'll of course be using my beloved magnetic cannons (mass-drivers/MACs/railguns/Gauss coilguns) though to a far more significant degree as one of pretty much only two varieties of ship-to-ship weapon.
Basic decent-strength magnetic shielding to stop 80% of energy weapons and make a good defense against projectile weapons, the most awesomely-awesome armors possible to provide the backbone of defense, and our usual CIWS-style PD weapons, and I'm set as far as defensive measures.
I've got
lots
of other ideas and such as well, though I've summed up the main ones you'll be interested in right here.
As to your own course of action, I have to say it'd be an interesting and enjoyable change of pace if you created your own mini-universe of awesome technology and ideas, though if MAD's against you doing that you're welcome to come under the banner of my fancy little "nation" over here.

MAD: Thanks! This is actually a little universe I've been thinking up over the past year or two, though most of the concepts have largely changed and a huge chunk of the tech I've come up with just recently in the last few months. I've been putting ideas together slowly to make into a potential book series. It doesn't fit perfectly with the PCG-verse, so I'll have to tweak it a
lot
if I'm going to actually publish it, but for the moment it's an excellent testbed for my idea to help refine it and a good way to get better involved with the PCG-verse.
_________________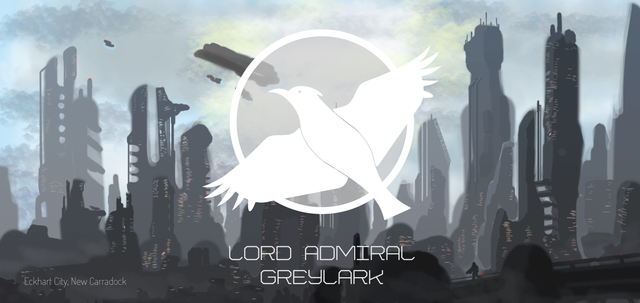 on Tue Jun 18, 2013 8:50 am
@MAD: Oh, goody! I'll start working on my own mini-faction (likely base a lot of it off of the Mandalorians and Corellians...) and tech. Of course, since Arik and I work together often, those might seem similar. Oh, and can I
please
be the Lord Commandant of the Imperial Marines?
@Arik: Okay, so I guess I'll be a Lord-General of my own group. If we could maybe collaborate on the FTL travel system (I've gotten a few ideas from my proprietary sci-fi reading and research) and such that'd be awesome. As to the Halo look, well, there's nothing wrong with that, and it's not like you're alone (you
have
seen the M31-R, right?

) in that, either, though I hope to include a little HH-esque style in my ships, mainly the hammerheads for an added forward and rear-ward (not sure if it's an actual word or not.) firepower, and, ah, laying out my favorite piece of offensive tech: missile pods!
Okay, time to go work on my little faction! Erm, should I try to include some actual canon planets, or can I just make everything up?
_________________
"No Better Friend, No Worse Enemy"

"Munit tome'tayl, skotah iisa." (Long memory, short fuse).
on Tue Jun 18, 2013 8:50 pm
So far, this sounds really cool! I'm looking forward to seeing what you come up with for your sub-faction Arik, though I hope this doesn't mean the end of your SW ships... those were already so awesome... Anyways, you have an interested reader of your faction story progress in me... (did that last sentence make ANY sense to you? Nah, I didn't get it either.

)
Oh, and it's fine to post pics out of spoilers in your own topic, just not in the chatbox, and probably not in someone else's topic either. But I'm not concerned with your picture format, I just want to see everyone playing nice

_________________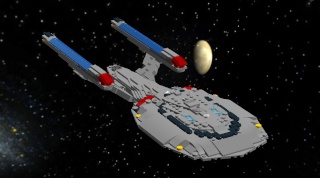 Dino27
"For honor,

   for valor,
 for cookies;  
   and for
friendship!
"   

on Tue Jun 18, 2013 10:35 pm
Thanks Dino! :)Unfortunately, I might not do quite as much with my Star Wars ships, simply because I'd sorta like to devote a bit more attention to this place. It doesn't mean I'll stop doing them entirely, though, especially with my as of yet strong ties to the LMBs' Star Wars roleplay. Though as I said, you can expect most of my models to be for here.
Hopefully they'll be good enough to make up for the lack of Star Wars-based ships. ;)I've got some other stuff in the works too, including a full book-worthy (hopefully) storyline, plenty of capital ships, one or two space stations, some fighters, my usual Mechs and other ground vehicles, boatloads of fancy new tech talk, you name it. 
Ah. Alrighty. In that case I'll get to work putting together a 1000x8000 pixel mural of all my LDD and Photoshop works to put into my next post and make everyone's computers crash. (Joking of course

)
_________________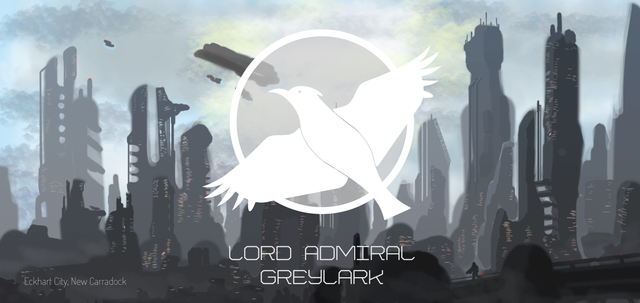 on Wed Jun 19, 2013 8:19 am
Regarding image sizes, it is possible to use the Width and/or Height boxes in the 'Insert Image' menu to make your pictures smaller. You may have to play around with the size before it looks good, though.
on Wed Jun 19, 2013 2:31 pm
That could work. Technically I usually just use the "host an image" menu, since most of the pictures I'm putting up right off my computer, and it comes with a variety of basic resizing options. The planet picture up top was resized to within 320 pixels; the original image is roughly 1050x1050 pixels.

_________________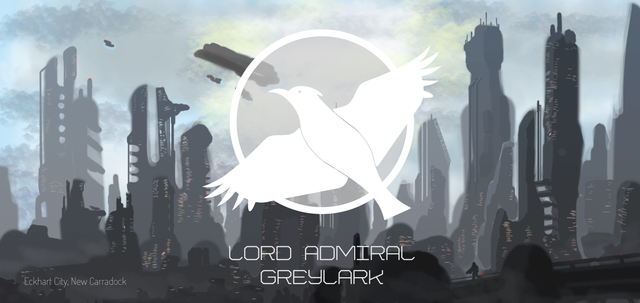 Permissions in this forum:
You
cannot
reply to topics in this forum